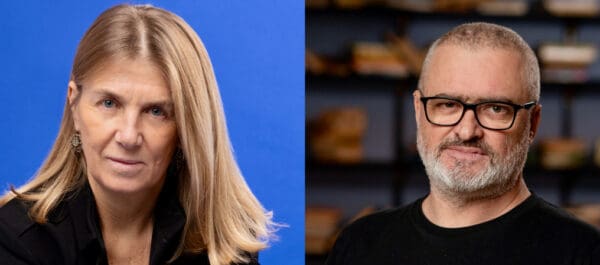 SeedBlink, a newer online investment platform based in Bucharest but with global aspirations, has announced a strategic partnership with Italy-based Doorway – another securities crowdfunding platform.
Doorway is a venture capital platform in Italy, enabling direct investment in the asset class by private and corporate investors through a Consob-authorized technology platform.
SeedBlink Crowd SA is registered with the Romanian Financial Supervisory Authority and also has EU approval, registered with the European Securities and Market Authority (ESMA).
Under new EU rules – ECSPR or European Crowdfunding Service Provider Regulation, a platform must be approved by a national regulator to be able to offer securities across all EU member states.
According to a note from the two firms, the partnership will see investment deals cross-listed – or shared between the two platforms.
The firms explain that the partnership will deliver benefits to both platforms' customers, including private bankers, financial advisors, family offices, and wealth managers. All of these channels will be able to offer clients a "constantly evolving portfolio of high-profile deals."
The intent is to facilitate cross-border investment at a pan-European level via the "consolidation of the financial infrastructure that is available to technology SMEs."
The growth of European tech firms is promising, says Ionuț Pătrăhău, SeedBlink's Managing Partner, but market fragmentation is not helpful. Pătrăhău sees the challenge as building a European network with local representation in each country.
"Doorway's leadership in Italy will bring our investors unique access to high-potential investments with an Italian DNA validated by a local, knowledgeable player. The partnership is in line with our goal to effectively connect investors and tech startups on a single European platform, building a financial ecosystem that will support the development of a European tech hub."
Antonella Grassigli, Doorway's CEO, said they are thrilled to partner with SeedBlink, predicting the partnership will provide Doorway's investor community with access to SeedBlink's European tech startups and scale-ups.
"This is a unique opportunity for our investors to participate in some of the most promising startups in Europe and beyond. We believe that creating a highly diversified portfolio, through the combined screening and validation expertise of Doorway and SeedBlink, can bring a real advantage in terms of economic value creation for our investors."
Both platforms aim to provide access to capital for portfolio firms on an ongoing basis with follow-on rounds. Both professional and individual investors may participate.

At the same time, Doorway has secured a partnership with Ourcrowd, a global online venture investing platform based in Israel, gaining access to the hot startup marketplace. OurCrowd is one of the largest securities crowdfunding platforms in the world.

Seedblink allows individuals to participate in a securities offering for as little as €2,500. Offerings lean towards tech, including Fintech, Medtech, Cyber, AI, Edtech, and more.

Seedblink reports over 70,000 investors have joined the community, having raised €60 million from retail investors for tech startups over the past three years. Seedblink has expanded in Bulgaria, Greece, and the Benelux region.

Doorway is a more impact-focused platform looking to provide access to capital for sustainable or mission-driven firms. Doorway also has an office in Brussels with a local team and a goal to expand its business outside Italy.

Since 2019, Doorway has financed over €20 million to 35 firms, 70% of which are said to have a significant social impact and an emphasis on diversity.

Sponsored