Medical 21 Raises Capital Online in Public Securities Offering to Fund Breakthrough Coronary Bypass Product
Cardiac surgery is a multi-billion dollar industry, with one estimate placing it at $10 billion in the US alone and bypass surgery, is the most common type of heart surgery in the United States.  Medical 21, a Medtech firm, is aiming to revolutionize this sector of healthcare, and it is selling shares to the public in a Reg A+ securities offering. Heart bypass surgery with a graft can cost over $100,000 per patient, with about half a million surgeries taking place each year in the US alone.
Founded by successful entrepreneur Manny Villefaña, Medical 21 is his next venture, where he hopes to repeat his past success. Villefaña took St. Jude Medical public and the company was eventually purchased by Abbott Laboratories for $30 billion.
He was the founder of Cardiac Pacemaker, Inc. (CPI)/Guidant, which was eventually purchased by Boston Scientific for $27 billion.
In total, Villefaña has been involved in 7 different initial public offerings (IPOs), and Medical 21 is his next attempt to create a healthcare business homerun.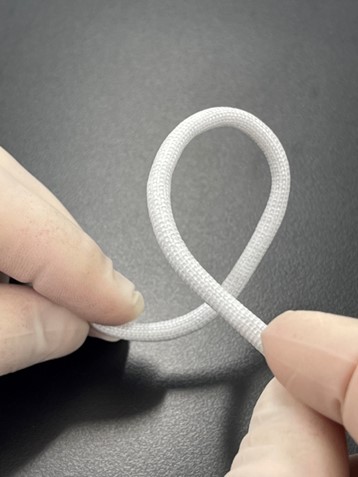 Medical 21 has developed a new type of graft for bypass surgery called MAVERICS that eliminates the need for a traditional graft where a blood vessel is harvested from a different part of the body to be used in heart surgery. Medical 21 has created a flexible tube, encased in a "nitinol scaffold" that replaces the need for the harvest surgery, thus saving time and money, while avoiding an invasive surgery that can be painful. Over time, the flexible tube is eventually replaced by the patient's body. So good for the patient and good for the medical professional. The MAVERICS graft is improving upon a procedure that has not been updated in about 50 years. Typically a patient is elderly, and MAVERICS can improve the outcomes of individuals with diabetes, varicose veins, or individuals at high risk of infection. At the same time, surgeons and hospitals may benefit from better patient care and lower cost – including time in the SICU.
In a recent conversation with Villefaña, he explained that the graft is in the FDA's early feasibility study and available for use under Investigational Device Exemption (IDE). This allows for clinical evaluations of devices to provide proof of principle while providing additional clinical safety data.
Medical 21 is ready to take its product to the next step, so it is raising growth capital in a private securities offering – open to all investors. The company is aiming to raise up to $40 million with the use of proceeds going to marketing MAVERICS, scaling production, and pursuing additional clinical trials in both the US and Switzerland, as they work towards a broader rollout of their product.
Villefańa hopes to replicate his prior experience by eventually taking the company public or perhaps being acquired by a larger medical firm.
Medical 21 is accepting investments today at a minimum amount of $116 and a per-share price of $5.80. If you have additional questions, please contact Medical 21 at [email protected].
Please note: Be certain to do your due diligence and review the offering circular before investing. All investments entail risk. Past performance is not necessarily indicative of future success.
---
---
The above is a sponsored post paid for by the issuer or its affiliates. The sponsored post does not represent an endorsement or recommendation to invest in the offering by this publication or any of its affiliates. All investments entail risk. Do your due diligence in advance of any investment consideration. CMG LLC received $3000.00 in compensation for this sponsored content.