SoMoLend's platform can service a broader range of borrowers and lenders to fuel small business growth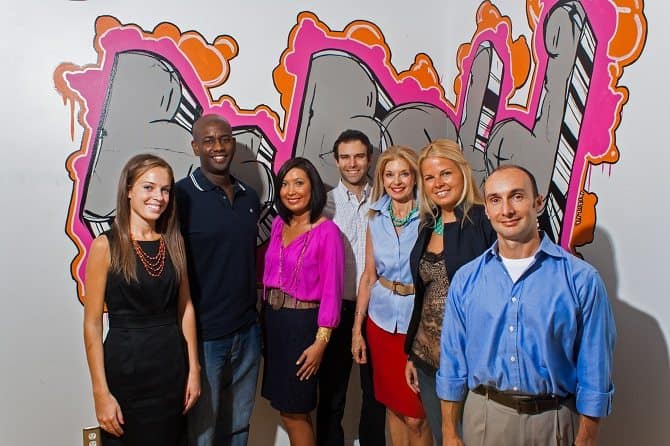 CINCINNATI— While it remains somewhat difficult to obtain financing from traditional means, small business borrowers can now reach out to friends, family and other high net-worth individuals to secure financing. SoMoLend (www.SoMoLend.com), a leading debt-based crowdfunding platform designed to match small business borrowers with investors looking to make a return on investment, can now facilitate these loans through their platform as a result of their broker dealer alliance with GATE Global Impact.
"Now is the time to act for entrepreneurs and investors!" said Candace Klein, Founder & CEO of SoMoLend. "Prior to the signing of this new alliance, SoMoLend, a non-broker dealer, was not permitted to facilitate certain loan transactions, such as 'friends-and-family' and 'accredited investor' loans, that require broker dealer involvement. By collaborating with GATE, SoMoLend can now service many of these loans, thereby making it easier for both companies to service a broader range of borrowers and lenders. In the case of a typical small business borrower, their pool of possible lenders—both in their own neighborhoods and throughout the U.S.—could increase significantly."
Whether someone has decided to invest in a family member's big idea, or wants to see a friend's business thrive so it can fuel entrepreneurial growth in their local community, friends and family members often have a very personal stake in the success of a small business. In this instance, the SoMoLend platform can help ensure that along with helping a family member or friend's business grow, these lenders can see a return on investment.
The broker dealer alliance offers benefits to both lenders and borrowers that were not available previously. The new relationship now offers protections to investors that, traditionally, have been offered only in other transactions. The alliance also allows high net-worth individuals to make loans through SoMoLend, which was not possible before. Finally, the alliance enables SoMoLend to establish a foundation for servicing even more categories of loans with the final passage of the JOBS Act, which is expected to occur sometime in early 2013.
Additionally, SoMoLend announces the launch of their next SoMoLaunch Business Competition. Small businesses will be able to enter for a chance to win $1,000 towards funding their business. SoMoLaunch registration will be open through January 15. For more information or to enter, visit https://www.somolend.com/Launch.aspx.
SoMoLend is a debt-based crowdfunding platform that enables small businesses to obtain the money they need to launch and sustain their operations. SoMoLend's software is designed to use the Web to match borrowers with lenders, connecting business borrowers with investors looking to make a return on investment. SoMoLend's goal is to help U.S. business owners secure the funding they need at the lowest interest rates possible. In addition, small businesses that apply for a loan through the SoMoLend platform will pay no transaction fees now through December 31, 2012.
To learn more about SoMoLend, as well as the crowdfunding industry, visit https://www.SoMoLend.com/, http://www.facebook.com/SoMoLend, or the SoMoLend blog at http://somolend.wordpress.com/.
About SoMoLend
SoMoLend is a Web-based lending platform that uses patent-pending technology to connect small business borrowers with individual and organizational investors (lenders), executed within a hyper-localized geographic scope. SoMoLend's user-friendly technology allows small business borrowers to obtain loans from friends, family, customers, community supporters, and interested organizations, as well as from Facebook, Twitter and LinkedIn connections. For more information, visit www.SoMoLend.com or http://somolend.wordpress.com/.