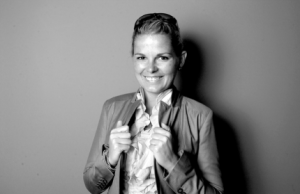 As an entrepreneur, Candace Klein, founder and CEO of SoMoLend, knows the pain of being on the hunt for money when it's scarce. While things have loosened up a bit since the financial crisis began, financial institutions, such as banks, are still tight-fisted.
When an entrepreneur sees a problem, she also sees opportunity. So it is with Klein. She's connecting entrepreneurs who need money to money via a crowdfunding platform.
SoMoLend provides loans rather than equity. "People understand loans. You make a loan, you get paid back," said Klein. Getting an equity stake in return for capital is more complicated to understand and, while the reward can be greater, so, too, is the risk. As a result, only a tiny fraction of people who qualify to do this type of investing (angels) actually do it.