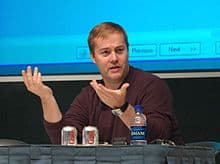 Jason Calacanis, the founder of Mahalo and Weblogs, took some time from preparing for this week's Launch Festival, the startup pitchfest he throws in San Francisco, to talk about that and a number of topics.
This is his biggest show in six years of doing an annual startup conference, the first three in alliance with TechCrunch and the last three on his own. About 5,000 have said they will attend through Wednesday, which is the capacity for the Design Center Concourse where it is being held.
Among other topics we covered in our discussion was why Calacanis believes the Securities & Exchange Commission will never allow crowdfunding to happen as intended in a federal law passed last year.
Read More at Upstart Business Journal