As the Nonprofit Technology Network's (NTEN) annual Nonprofit Technology Conference gets underway, the world's largest crowdfunding-for-good platform, Fundly has launched a fundraising event registration platform that leverages fundraising, social media, and mobile applications to make fundraising events more effective.
With thousands of nonprofit organizations, volunteer groups and individuals using Fundly's platform for a wide range of fundraising events such as galas, dinners, marathons and other Run Walk Ride events, Fundly developed its new fundraising events application to seamlessly combine fundraising and event registration functionality into one seamless experience to make any fundraising event easier to manage and more successful.
"Think Facebook meets Eventbrite meets TeamRaiser and you'll see why Fundly's new fundraising events platform is so easy to use that even volunteer fundraisers who have never raised money before can succeed on their first try," said Fundly CEO Dave Boyce .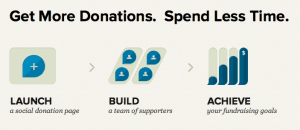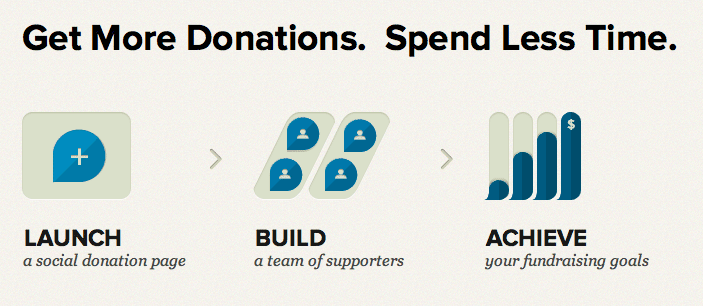 The Fundly team that created the event fundraising platform includes the designer who built the Nike+ running app, the product manager who built Yahoo! News and the developer who built Quicken for Windows. Taking lessons learned and best practices from leading fundraisers, including Habitat for Humanity, Teach for America and Children's Miracle Network Hospitals, Fundly's new event fundraising platform is unparalleled in its ease-of-use and integration of fundraising, social media and mobile applications.

The launch customer for Fundly's event fundraising platform is Orlando Health, a non-profit hospital network in Orlando, FL that includes Arnold Palmer Hospital for Children and Winnie Palmer Hospital for Women & Babies. When Orlando Health used Fundly for a pilot fundraising event and raised 500% of their fundraising goal, they switched all 25 of their annual fundraising events from Blackbaud's fundraising platform to Fundly.

"Most fundraising events treat registration and fundraising as two separate activities, which results in a disjointed experience for the participant and leads to a lot of drop-off with registration levels. Fundly creates a seamless fundraising event experience that makes it easy for volunteers to fundraise using social networks, like Facebook, that they are already familiar with," said Michael Schmidt , Director of Digital Media & Philanthropy for Arnold Palmer Hospital for Children.

Sponsored