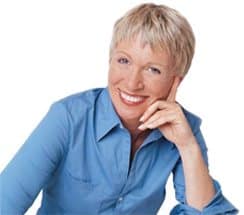 RockThePost, the investment crowdfunding platform that connects high quality entrepreneurs with accredited investors, announced today that Barbara Corcoran will be joining its Board of Directors.
Via its services, RockThePost aims to be a resource for both entrepreneurs and investors by streamlining the capital raising lifecycle and providing the needed support during the fundraising process. The company's mission is to democratize the fundraising practice.
In this regard, Barbara is one of the "Sharks" starring in the hit ABC TV show Shark Tank, where she has personally invested in over 20 startups. She converted a $1,000 loan into a $5 billion dollar real estate empire. In addition, Corcoran is a contributor to the NBC's Today Show, and hosted "The Millionaire Broker with Barbara Corcoran " on CNBC.

"It seemed like a natural fit for me to join RockThePost's board and help them flourish in the brave new world of online capital raising. Startups are having a lot of difficulty getting their hands on the needed capital to start and grow their business and RockThePost changes all that. With the new Jumpstart Our Business Startups Act ("JOBS Act") signed and once the SEC finalizes its rules, the days of start-up capital only coming from accredited investors are over. Now Joe and Sue from down the street will soon have the opportunity to also invest in startups and participate in deals previously only offered to accredited investors," added Barbara.