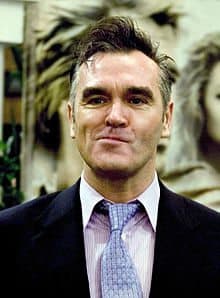 Morrissey is able to sell out 20,000 capacity venues and stop meat being sold where he plays, but he hasn't been able to get a record deal since releasing his 2009 album Years of Refusal.
So Amanda Palmer, singer-songwriter and half of American band The Dresden Dolls, has offered to help Morrissey out by raising the funds from his fan base to release an album independently.
Writing on American news website Salon, Palmer set the former Smiths frontman a business offer, saying she would be "totally keen to help you crowdfund", and estimated that the Morrissey fan base would be able to raise $2.5 million (£1.6 million) to release a new album.
Read More at The Telegraph