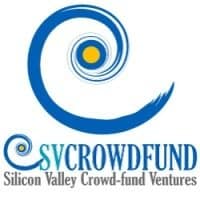 On Wednesday, May 8th, SVCrowdFund will launch a new public service, LiveCrowdFund.TV, which provides Startups with a unique opportunity to participate and showcase their pitch skills and present their products.
"People and investors are more receptive to non-scripted pitches. They want to see and hear the real passion in an entrepreneur's personality. That is the beauty of LIVE Crowdfunding," said Sydney Armani, CEO of SVCrowdFund in Palo Alto, CA. "Other benefits of LIVE Crowdfunding include supporting community projects, artists, and providing disaster relief," Armani continues.
SVCrowdFund is planning a worldwide live crowdfunding startup demo pitch tour for 2013. So far selected cities include San Francisco, Los Angeles, Chicago, Austin, Boston, Atlanta, New York, London, Paris, and Amsterdam. Sponsored by StartUpSignUp.com, the tour includes crowdfunding workshops and live demo & pitch competitions. SVCrowdFund is committed to provide startup participants with the opportunity to network, employment, and create new partnerships.
The next LIVE Demo Pitch Contest to be held on May 8th at the Sheraton Hotel in Palo Alto, CA, near Stanford University and the Famous VC Sand Hill Road, will feature over 24 Startups exhibitions covering a range of industries including technology, apparel, science, and food.