Healthfundr's mission is to accelerate healthcare innovation by making it possible for more investors to discover and invest in companies shaping the future of health.
The company's curated web platform gives more accredited investors access to private investments in early- to growth-stage health IT/digital health, diagnostic and medical device companies. Healthfundr increases access to investments that, historically, have been difficult to discover and required minimum investments beyond the reach of most accredited investors.
Healthfundr has built a crowdfunding platform that facilitates private investment in health companies. Because of the high risk nature of investing in such companies, Healthfundr only works with accredited investors.
The healthcare industry is undergoing enormous changes to the way it is regulated and the way capital is raised. The most important of these changes include:
The JOBS Act is bringing generational changes to the way capital is raised, including allowing general solicitation, expanding Regulation A, and adopting crowdfunding
The Affordable Care Act is dramatically changing the way we obtain healthcare
Funding for certain types of health companies has been decreasing (biotech/medtech), while growing substantially for other types (health IT/digital health)
Seed funding has exploded across all sectors, while Series A funding has stayed flat and even declined in certain health-related areas
Investors are looking more to technology-enabled, self-service investing in alternative investments, such as private offerings
"We see these major trends in the market and regulatory environments coming together with significant changes in customer demand to create a need for a platform focused on health innovation," says Healthfundr's CEO, Jared Iverson.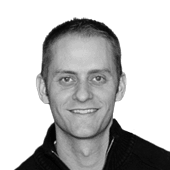 Healthfundr works with investors both directly and through investment funds and financial advisors. For investors seeking self-service investing, the platform allows them to research and learn about companies directly. The platform also gives financial advisers the ability to provide their clients access to this additional asset class.
Healthfundr, along with its investment and medical advisors, carefully screens companies before they are permitted to raise capital through its accredited investor network. Once approved, investors can easily get to know the company by viewing its detailed profile, investment documents and interacting with the management team through the Q&A forum or by scheduling video, telephone, and in-person meetings. Because of Healthfundr's highly selective approach, potential investors spend less time filtering and more time determining if an investment is right for them.
Healthfundr generally works with companies seeking $500,000 to $5 million in capital, specifically targeting companies that have already raised a round of capital and have obtained customers, regulatory approval, or have other traction indicators.
"We're extremely focused on companies solving specific, tangible problems that our investors can quickly relate to, particularly those that have significant traction and are close to, or have received, any needed regulatory clearance," says Iverson.
Sponsored Links by DQ Promote