Poliwogg Appoints Peter Levin as Vice Chairman and Managing Director. 
Poliwogg is a leader in accredited investor crowdfunding for the healthcare industry, has announced that Peter L. Levin has been appointed Vice Chairman of the Board and Managing Director of the company, effective immediately.
Dr. Levin's background includes leadership roles in government, technology and the venture capital industry. At the U.S. Veteran's Administration, he led the creation and development of the Blue Button Personal Health Record (PHR), now the most widely used PHR in the country. He also oversaw the creation and implementation of the open source software custodian (OSEHRA.org), and delivery of the first clinical components of the integrated electronic health record.
Dr. Levin is Founder and CEO of Amida Technology Solutions, a technology consulting firm based in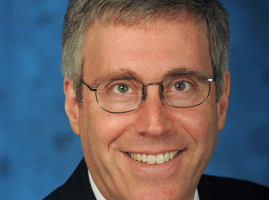 Washington, D.C., and a consulting professor in the Department of Aeronautics and Astronautics at Stanford University.
"Peter has set a new standard of achievement with his work at the Veterans Administration to make button-simple access to personal health data a reality. Millions of people now use the services he built. He is a true innovator and brings technological expertise to our objective at Poliwogg to connect investors with private companies in healthcare, the life sciences, and community-based commerce," said Greg Simon, CEO of Poliwogg.

"I am deeply honored by the invitation to join this distinguished team," said Dr. Levin. "I believe that Poliwogg will catalyze innovation in healthcare unlike anything we have ever seen before. The impact of their mission is truly life-changing, and lifesaving. Nothing matters more."
From May 2009 until March 2013, Dr. Levin served as Senior Advisor to the Secretary and Chief Technology Officer of the U.S. Department of Veterans Affairs where he was the designated lead for health record modernization. In that role, he led the Blue Button Personal Health Record (PHR) project as well as the OSEHRA.org project. Dr. Levin was also responsible for the delivery of the VA's first customer-facing automated claims processing system, helped launch their suicide prevention chat line, and was executive sponsor of their on-going study of patient nutrition.

Prior to joining the U.S. Veterans Administration, he was a non-executive director of the open source network security company Astaro (acquired by Sophos), the lead investor and board member of the semiconductor design automation company NeoLinear (acquired by Cadence), and co-founding CEO of the GPS-based cyber security company Zanio (acquired by an undisclosed public company). Dr. Levin was also a venture partner of the Dusseldorf-based venture capital firm Ventizz Capital Partners, and a general partner of Techno Venture Management in Munich and Boston. He has extensive business experience in Europe and Asia.

Sponsored Links by DQ Promote