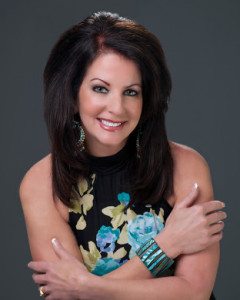 The National Financial Educators Council announced Jayne Black, 2013 Mrs. Wisconsin International, will be the National Spokesperson for their crowdfunding site.  SavingsFund is  a crowdfunding platform that helps families save for their children's future while providing them a financial education.
SavingsFund.com allows friends and family members to give toward a child's long-term savings or college fund. The stated objective is to help them start saving early, consistently and give them the monetary skills needed to be good stewards of the financial gifts.
"One of the features I like most about SavingsFund is that as the child's money grows, their knowledge of personal finance topics grows," states Jayne Black. "Love that it's for more than college savings and encompasses a home purchase and a focus on financial security."
Jayne Black is the mother of 6 children and the current Mrs. Wisconsin International 2013. She is active in promoting the financial literacy movement

through her organization Saving Smart for Five Generations. Jayne, a graduate from the Wisconsin Women's Network Policy Institute, is also a personal finance writer published in Forbes.
"Jayne's passion for promoting financial literacy and her commitment to helping families prepare for their financial future makes her a great fit for her role as SavingsFund National Spokesperson. Because of her notoriety we will be able to reach more people and help them overcome the financial challenges many face today," states Vince Shorb, CMO of the National Financial Educators Council.
The NFEC developed SavingsFund as part of their social enterprise business model. The service and the financial education material is complimentary for families receiving gifts. SavingsFund was designed to help families start to save money early while providing their children a timely financial education.