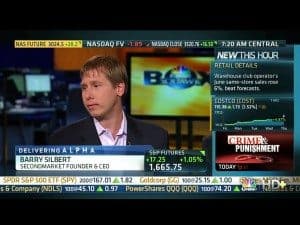 In a Delivering Alpha segment on CNBC this morning, Second Market CEO Barry Silbert commented on the SEC's revocation of the ban on General Solicitation, or advertising, for certain equity offerings.  Silbert notes that $1 Trillion a year is raised via private offerings and this change of regulations is "transformative".  He goes on to state this will change the ways funds are raised in this country over the next five years.
Silbert also expressed interest in expanding into the Bitcoin market.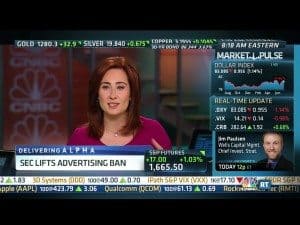 SecondMarket considers itself a "re-invented" stock market.  Prior to the public offering of Facebook, SecondMarket was the exchange of choice for pre-IPO shares.
SecondMarket has since migrated into a platform which facilitates Accredited Investors funding start ups and other entities.