PledgeDollars, a new crowdfunding site for teachers and schools has announced the launch of their new platform to help raise funds for education.  The platform is powered by white label crowdfunding platform Launcht.
As America's schools welcome students for another school year many schools continue to struggle to find the educational resources they will need. Many teachers end up digging into their own pockets and spend to pay for necessary supplies.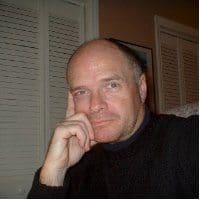 The platform has been founded by former high school teacher and founder of GrantsAlert, Joe Mizereck, and pattern Mike Schwefler.  For the past decade GrantsAlert has served as tool to help teachers and schools find and secure grants. Thousands of teachers across America have used GrantsAlert.com and benefited from the grant opportunities that are shared with them at no charge.
Money is not the only thing that matters in education. Teacher quality matters. Safety matters. Parent and community support matter. But, without sufficient educational resources it is nearly impossible to deliver the kind of education desired. School fundraising is critical to their success and finding a good fundraising idea is vital.
PledgeDollars.com will enable teachers, coaches and schools to:
1.    Communicate their needs and the challenges they face to those who are most interested in their students' success: parents, grandparents, employers and other community members.

2. Provide a simple, accountable and satisfying way for stakeholders to lend their support to schools and teachers.

3. Create and maintain networks with those stakeholders that will allow the schools and teachers to nurture relationships, build credibility, enhance trust and secure ongoing support.
PledgeDollars.com is a flexible and effective school fundraising and friendraising tool focused on helping America's K-12 schools and teachers, public and private. It will allow thousands of teachers to put their checkbooks away and produce a solid core of engaged K-12 champions. But most importantly it can help provide every child access to the quality education they need to reach their full potential.

Sponsored Links by DQ Promote