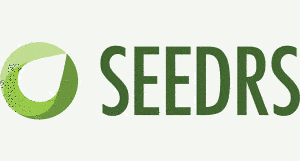 Hugely popular payment processor Stripe continues to expand.  One of their most recent clients happens to be equity crowdfunding platform Seedrs.  The UK based platform recently decided to migrate to Stripe as they investigated alternatives which could facilitate bank transfers on their platform while providing superlative process and security.  In a post on their site Seedrs explained;
When it comes to our investors' money and user experience with the site we couldn't be more demanding. We wanted a provider that not only complied with but surpassed the most demanding of security standards, was fanatical about simplicity and user experience, and that had a fair pricing scheme. And we were not ready to compromise with any of those three.

Sounded impossible until we started talking with Stripe. Stripe is a leading international payments processor that's getting more and more traction because of their commitment to a flawless user experience, top-notch security, and simple and reasonable fees. They couldn't be a better match with our own values.

We are super-excited to announce that you can now use your debit card to deposit funds into your Seedrs account. It's simple, secure and instant. And we don't charge you for depositing with a debit card.
San Francisco based Stripe has only recently began expanding outside of the United States and Canada.  They announced their move into the United Kingdom this past August.  Stripe continues to support all major credit cards while providing simple, transparent flat pricing.

The company has been testing their application with several UK companies the past months including Teddle, Virgin Pure, Steer and Thread.
UK pricing starts at 2.4% and 20p per transaction. Volume pricing is available for businesses at scale if you process more than £250,000 in the next year. Stripe is working to expand in other European countries soon.