Objective is to Modernize Exempt Market Regulations, Facilitate Capital Raising for Startups.
The Ontario Securities Commission (OSC) has announced they intend on publishing in the  first quarter of 2014 the following new capital raising prospectus exemptions for a 90-day public comment period:
Offering memorandum exemption,
Family, friends and business associates exemption,
Existing security holder exemption, and
Crowdfunding exemption, together with a registration framework for online funding portals.
"The OSC has a responsibility to consider whether our regulatory framework supports efficient capital formation and contributes to Ontario's economic growth," said Howard Wetston, Q.C., Chair and CEO of the OSC. "It is important that our continued work in this area promotes an innovative and competitive exempt market that facilitates capital raising while protecting investors."

On August 28, 2013, the OSC published OSC Notice 45-712 Progress Report on Review of Prospectus Exemptions to Facilitate Capital Raising, which sets out the next steps in the OSC's exempt market review and consideration of these possible new prospectus exemptions.
The objective of this work is to facilitate capital raising for start-ups and small and medium-sized enterprises and to modernize Ontario's exempt market regulatory regime.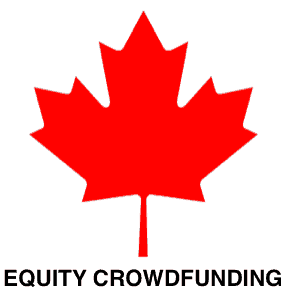 On November 21, 2013, the securities regulatory authorities in British Columbia, Alberta, Saskatchewan, Manitoba, Québec, New Brunswick, Nova Scotia, Yukon, Northwest Territories, Nunavut and Prince Edward Island published for comment a proposed prospectus exemption that would, subject to certain conditions, allow issuers listed on the TSX Venture Exchange (TSX-V) to raise money by distributing securities to their existing security holders.

The proposed exemption would allow TSX-V-listed issuers to distribute securities to existing security holders, relying on their continuous disclosure record, thereby providing issuers with access to an additional source of financing and potentially reducing costs for investors.

The comment period on the CSA proposal closes on January 20, 2014. The OSC supports the CSA proposal and will consider the comments on that proposal in developing its proposed existing security holder exemption, with the goal of substantial harmonization. As part of the OSC's review, it will consider whether such an exemption should be available to issuers listed on other exchanges.

Commenters are asked to share their comments on the CSA proposal with the OSC by submitting them via email or to the following address:

The Secretary
Ontario Securities Commission
20 Queen Street West
22nd Floor
Toronto, Ontario M5H 3S8
Fax: 416-593-2318
Email: [email protected]

All comments received will be posted to the OSC website at www.osc.gov.on.ca to improve the transparency of the policy-making process.

Sponsored Links by DQ Promote