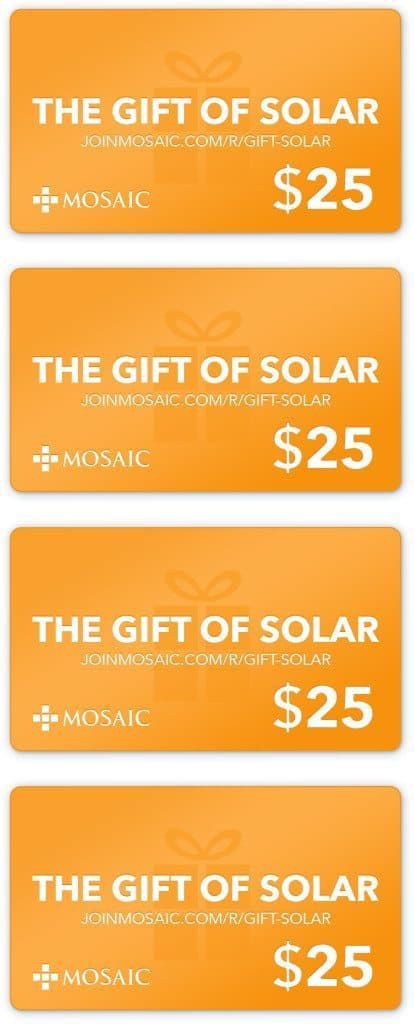 Are you stumped buying a gift for that special someone?  Tired of giving gifts which are quickly forgotten – or even worse – re-gifted?  Well the team at Mosaic has a unique stocking stuffer just for you.  This Holiday Season you can give the gift of sunshine!  Yes –  finally something new under the tree!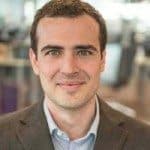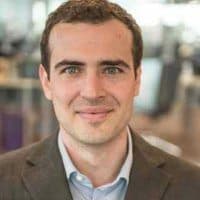 Very successful solar energy crowdfunding platform
Mosaic is allowing people to purchase solar gift cards
.  With the $25 card, gift recipients can choose a solar project they can help fund. And this is a gift that truly keeps on giving as the recipient will earn additional income from project over time.
Mosaic Co-Founder and President Billy Parish said of their holiday offer,
"During the season of giving, Mosaic is giving the Gift of Solar to get more people involved in making a positive impact in the world"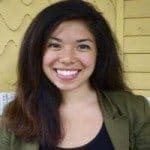 Katie Ullmann, Communications Manager for Mosaic, saw the energy card as an introduction to investment crowdfunding,
"The gift card offers an entry point into the online lending space and continues to yield financial returns for the recipient."
The best part about this offer is that  you don't need to spend a dime!
Mosaic has already connected over 2600 Americans to solar energy crowdfunding projects with just about $6 Million raised on the fast growing platform.  There is no better time to start a solar portfolio as the market is looking to boom. Give the card  as a gift and the recipient can create an account where they can earn an annual return of 4.5% to 7.5%.  Definitely a great conversation item too.  When everyone asks the recipient what the got for Christmas – they can honestly respond they received the gift of sunshine.