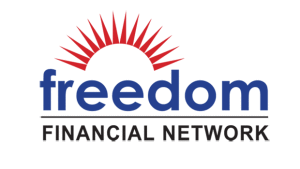 Microsoft co-founder Paul Allen's venture capital firm Vulcan Capital has invested $125 million into Freedom Financial Network, a debt consolidation firm with aspirations to enter the P2P lending space.
Freedom Financial Network's core business revolves around "programs and solutions that cover everything from helping families decide on the best mortgage, to enabling our visitors to compare and sort loan rates and plans, to providing service platforms that help consumers evaluate debt options and get out of debt with the appropriate solution for their needs, including debt consolidation."
However, the company recently announced plans to launch a new product called FreedomPlus. It is a P2P lending platform aimed at subprime borrowers, or what the company calls "emerging prime" borrowers.

According to an article in the Puget Sound Business Journal, the forthcoming platform aims to serve what Freedom Financial Network sees as an underserved market. Lending-based platforms like Lending Club and Prosper have eschewed borrowers deemed too risky in favor of borrowers with a history of successful loan repayment. This has shut much of the market out, and FreedomPlus hopes to draw that market of borrowers in, promising loans of up to $35,000.
The platform says that their target customer has a FICO score of 600-700, and specifically the subset of that market that is on the upswing – hence "emerging prime." Although borrowers can come from the masses, investment in the platform will be limited to accredited investors.