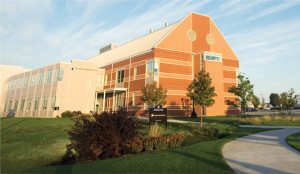 The University of Illinois and embedded incubator EnterpriseWorks are hosting a crowdfunding workshop detailing upcoming regulatory changes brought on by the JOBS Act. Entrepreneur in Residence Alan Singleton will be speaking at the event.
Owned and operated by the University of Illinois to help launch successful startup companies, EnterpriseWorks is at the heart of the Research Park's community building efforts. Its atrium is a hub of activity with weekly events open to all tenants such as training workshops and lectures by seasoned entrepreneurs. Most of the entrepreneur support services and resources that the park offers are facilitated by or at EnterpriseWorks, including the popular Entrepreneur-in-Residence program cited by Inc.com.
The event takes place on January 28, 2014 in the atrium at EnterpriseWorks. Directions are available here.
The event aims to provide a measured perspective on changes brought on by the JOBS Act, including non-accredited equity crowdfunding and the lifting of the ban on general solicitation for certain private placement offerings.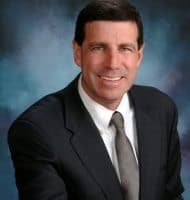 Alan Singleton provides legal services to business clients in the areas of corporate formation and transactions, intellectual property, securities law, and real estate. He has over 17 years of experience working with entrepreneurs to develop solutions to the wide variety of business and legal issues they face in establishing and growing their companies. Through his commitment to serving the needs of clients beginning with the selection of an appropriate business entity and continuing throughout their stages of development, Alan has established a reputation as one of the leading advocates for technology transfer and early stage companies in East Central Illinois. In recognition of his work, Alan was selected by the University of Illinois and the Champaign County EDC as the 2008 recipient of the Entrepreneurial Advocacy Award.