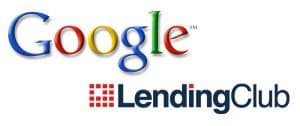 According to a recent article in AllThingsD, Lending Club and Google are rumored to be in discussions about making use of Google's cash reserves to offer low-interest loans to Google Employees. Lending Club would facilitate the loans.
The idea is that the ability to refinance high-interest debt could be a powerful recruiting tool, and not just for Google; theoretically, any company with cash to back the loans could offer this type of service to their employees. Lending Club CEO Renaud Laplanche alludes to ongoing discussions with many large companies interested in offering these types of services to employees.
Of course, Google would be dogfooding a bit by buying into the program. Google Capital, Google's venture capital arm, recently led a $125 million investment round in the budding peer-to-peer lender.