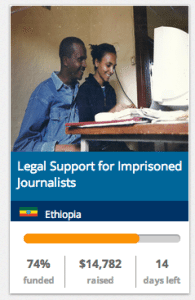 Mission is to create new, innovative and flexible system of funding for independent media.
The media landscape is scattered with traditional companies attempting to adapt to a future where their culture is the biggest obstacle.  Then there are the digital entrepreneurs building new models to deliver an engaged community to the world of information and news.  Now there is Indievoic.es;  a crowdfunding platform which wants to focus solely on independent journalism and to fund these noble causes with help from the crowd.
Recently launched this past November the platform was founded by  Sasa Vucinic is the Founder and for 16 years CEO of the Media Development Loan Fund (MDLF) which was launched with seed money from George Soros Open Society Institute. Under Vucinic's direction, MDLF provided over $100 million in different forms of financing to respected news outlets in 25 developing countries.  Sasa also had a different existence prior to IndieVoices.  He was the first CEO off B92 one of the only independent news outlets during the Milošović regime in Serbia – a dicey job at best.  The government continuously attempted to shut down the operation but somehow they managed to continue their much needed independent journalistic voice during a terrible time for the country.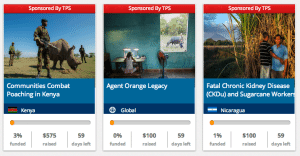 Apparently in 2005, Vučinić recorded a TED talk in the UK, where he noted that 83% of the people in the world live in countries without an independent press and thus don't know what's really going on in their homelands. The news received is mere propaganda leaving an populations without the benefit of a realistic perspective of their country.  Well now he is doing something to change all of this with Indievoices.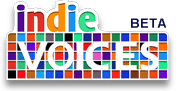 The new crowdfunding platform for independent media projects represent a wide range of news efforts from around the world: from Ethiopia and Mozambique to Egypt and Indonesia.   The platform will list media projects in investigative and photo journalism, as well as radio stations, projects making use of new technologies and tools that enhance news gathering and storytelling, and more. Unusual, innovative, and daring news media projects from developing world are a priority for the platform.  Currently the site is donation based where contributors off-set the cost of the project.  In 2014 the platform wants to shift and offer both lending and equity based projects in the near future.  Their plan is to create a platform that will serve as an investment vehicle providing various investment tools – from contributions and loans to classic equity investments. The equity offerings expected to launch in March.  Investors will be able to buy small equity stakes in what they call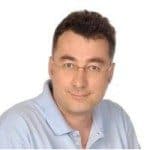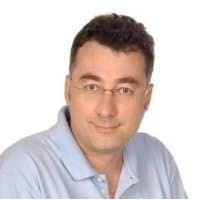 "fractional ownership units". Later in the they Indievoic.es intends on opening a market-place where investors will be able to trade all of these products (fractional ownership stakes and debt).
Sasa recently shared his vision for the future of journalism;
"…everything about media is changed in the last decade or so, and everything became digital, except – media ownership. That institution is the same since the newspapers were invented. The time has come to reinvent that institution and align it with our digital reality. In our current digital world, I believe, there will be the whole category of people who will want to own media not for the sake of making profits, but for the sake of creating well informed societies in which they will live."
Many of the projects on the platform today include photojournalists who work with the National Geographic Society.  The images associated with these journo crowdfunding projects are simply stunning.

Indievoices just launched 4 new projects on their platform this weekend.  These new crowdfunding projects include:

All four of these new projects have been organized by photojournalists who shoot for National Geographic:  The Kenya project is being put together by Ami Vitale;  Ed Kashi has organized the project on Nicaragua;  Catherine Carnow  is doing the Agent Orange project where she has shared heartbreaking visuals;  Finally Reza in a partnership with NGO Aina is working on the Afghanistan Peace Warrior project.  Even if you do not contribute to these campaigns the images these four have created are simply amazing.

Sasa is not alone in this endeavor as IndieVoices has put together a global team to manage including co-founder Jason Horowitz in NYC and Chief Creative Officer Ivan Cosic in Serbia. The team is accompanied by high profile  advisors from across the globe.  If the current projects are indicative of the caliber of journalism using the platform in the future than we can expect big things from the IndieVoices vision for the future of journalism.

Sponsored Links by DQ Promote