Investment platform Launch Angels has closed their first venture fund, Where Angels Fund (WAF), which raised approximately $1 Million.  WAF will invest in early stage companies with an emphasis on mobile and consumer internet companies. As WAF closes, Launch Angels is presently securing commitments on its second and third funds, the Early Traction Fund and its Women-Led Fund. All funds are open to any accredited investor. Investments will be augmented by Launch Angels' equity crowdfunding opportunities.
"The Where Angels Fund empowers smart people looking for smart investments," said Michael Collins, Co-founder and Lead Manager of Launch Angels. "Launch Angels is a forward-looking investment vehicle for accredited investors interested in venture deals. We make the whole process easier and more secure by scouting and vetting deals, doing paperwork, and tracking portfolios."
The WAF is the crystallization of interest in early-stage investing among some current and former Where, Inc., employees. Sarah Hodkinson, Director of Marketing & Sales Strategy, PayPal Media Network, is one WAF participant.
Hodkinson observed,
"The notion of investing in early stage companies was exciting and attractive to me, but I didn't know where to begin. Launch Angels made the process easy to understand and navigate."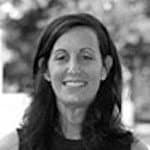 Launch Angels CEO Shereen Shermak will head the WAF Investment Committee, bringing her considerable fund management and startup experience to bear as she guides investment selection.
"We'll assemble a portfolio of up to a dozen deals over the next 12-18 months," said Shermak. "Some selections will be suggested by WAF investors. Others will emerge from Launch Angels' own prospecting and due diligence."
Most of Launch Angels' funds are open to accredited investors. The Where Angels Fund is an example of a Bespoke Fund, which enables a group to pool their money in a private investment portfolio. As Shermak noted, "It's a great opportunity for friends and associates to venture invest together. They set the investment scope and Launch Angels does the rest."
Launch Angels is a new investment platform focused on equity crowdfunding. Launch Angels pools money from accredited individuals to create Venture Funds that are invested across 8-12 equity crowdfunding deals. Launch Angels Fund participants enjoy the benefits of venture investing, minus the hassles of research, paperwork, and tracking.