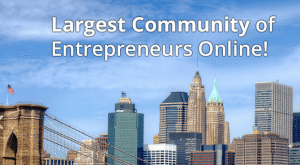 CofoundersLab
(a match.com type platform for entrepreneurs) has successfully crowdfunded
$680,000 in equity on portal RockThePost
. According to the platform this is the first offering to openly crowdfund in 80 years and is the first public offer on RockThePost.  Shahab Kaviani, CEO of CoFoundersLab, was an enthusiastic first adopter of allowing "general solicitation" for equity investments and believes that his startup was the very first company to take advantage of this opportunity by sending this tweet at 12:01am on September 23rd, 2013:
via this Tweet we're 1st startup taking advantage of new law allowing public solicitation to raise equity investment-https://t.co/zpHq2BYEFk

— CoFoundersLab (@CoFoundersLab) September 23, 2013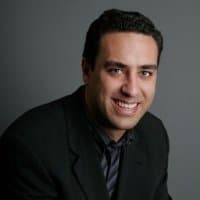 On September 23, 2013, Title II of the JOBS Act took effect, lifting the Securities and Exchange Commission's (SEC) ban on general solicitation for the first time since the Securities and Exchange Act of 1933 effectively prohibited any startup in the U.S. from advertising an offering.
Kaviani shared his insights into publicly advertising his crowdfunding efforts under Title II;
 "While our startup needed to raise funds, we chose to leverage crowdfunding for a few reasons. First, we're building a mission-based global internet brand and I felt it was important to have stakeholders who could represent our interest outside our home market. Crowdfunding opened the door to speak with investors in Australia, New Jersey, Moscow, Switzerland, Texas, and the list goes on. Some of these investors are now investors in CoFoundersLab."

"Prior to crowdfunding," he stated, "I would have no way to discover potential investors outside of my personal network.   Since CoFoundersLab is a community of close to 25,000 founders, I wanted to try crowdfunding first to see if it works, blaze the trail, and pass on my learning's to benefit our members."

Currently oversubscribed, the startup has investors in 4 cities beyond its home market in Washington, DC. These investors are not only important contributors of capital, but they are also incentivized to promote CoFoundersLab within their own communities.
While CoFoundersLab had a profile on AngelList, all of CoFoundersLab's accredited investors discovered the company through RockThePost.
"We benefited from promotion as one of Barbara Corcoran's Top Startup Picks in a special RockThePost report," Kaviani noted.

In addition the offer was pitched to dozens of accredited investors during the November Digital Demo Day webinar and was featured in several emails to RockThePost's accredited investor base. CoFoundersLab was also featured in a newsletter blast to over 1 million people through one of RockThePost's established partnerships at no charge.
CoFounderLab was attracted to RockThePost partly due to the level of curation of every startup listed on the platform plus the opportunities the listing presented for founders to interact with investors across the country.
Kaviani's experience with his investors are that many are professionals who want to invest in startups but do not know where to look given that they aren't plugged into the main hubs of startup investing in Silicon Valley, Boston, or New York where the deal flow is easier to find.
"What excites me about crowdfunding," Kaviani added, "is that startup investing gets out of the clubhouse and creates opportunities everywhere else."
Of his experience with AngelList, Kaviani feels like it is a network that works best when you already have an established, reputable group of investors whose backing sends signals to the AngelList community and their own personal networks to encourage investment via the platform.
"Investors are easier to attract on AngelList if you're based on the West Coast," Kaviani speculates, "as thousands of companies have raised millions thanks to AngelList."
Kaviani actively took advantage of the newfound ability to publicly advertise, not just by tweeting about his fundraising round, but also by writing about it in a blog post, sharing it among the CoFoundersLab community, and promoting it via the general solicitation option on RockThePost and AngelList.
Kaviani will file Form D in accordance with the Title II regulations.  The proposed rules that were released by the SEC for public commenting over the summer include many additional requirements, such as pre-filing advertising language before generally soliciting, but the final version of these rules have not been released at this time.
Although Kaviani's round is fully subscribed they are considering additional investments.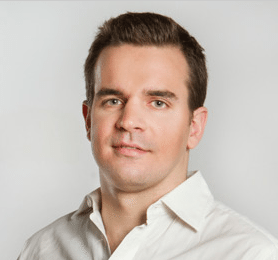 Alejandro Cremades, co-founder and CEO of RockThePost, stated,
CoFoundersLab's success story is one that we're proud to be a part of. Shahab's promotional efforts embody the spirit of Title II of the JOBS Act, and helped him leverage the technology on the RockThePost platform. We're excited to offer the same opportunity and expertise to more startups in the future who can also benefit by the new ability to publicly advertise their fundraising.
Have a crowdfunding offering you'd like to share? Submit an offering for consideration using our Submit a Tip form and we may share it on our site!

Sponsored Links by DQ Promote