3rd Annual Crowdfunding Event Set for October in Las Vegas, Nevada.

The Global Crowdfunding Convention and Bootcamp is entering its 3rd year, the event is a worldwide launching pad and showcase for new platforms, organizations and unique service providers and technology creators of the new equity-based crowdfunding which has been exploding since the signing of the JOBS Act of 2012.
According to a recent study produced in an infographic by Fundable, the crowdfunding industry is expected to grow more than 92 percent this year, making it one of the fastest-growing industries on the market and, thanks to the organizers of the 3rd annual Global Crowdfunding Convention and Bootcamp, people across the globe will now be able to learn the ins and outs of crowdfunding to turn their dreams into a reality.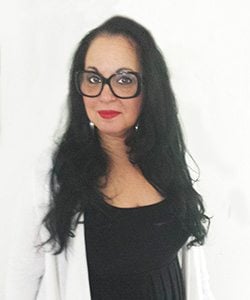 The 3rd Annual Global Crowdfunding Bootcamp will be held Oct. 23-25 at the Westin Resort and Spa at Lake Las Vegas. The event will feature a gathering of crowdfunding super stars, social media experts, investment bankers, marketers, financial advisors, tax, legal, and regulatory experts, gamers, innovators, and investors.
"We only bring in the best of the best who are committed to working one-on-one with the attendees," Ruth Hedges, event organizer stated. "This conference is about connecting the right people at the right time to create and foster innovative ideas to build business and create job growth."

"This is a conference where businesses are made," Hedges continued. "Sometimes the best ideas just need a plan, the right connections and a little capital infusion to take it to the next stage. Without that, money and education, innovation and job creation will never flourish."
Conference panel discussions and targeted workshops present a forum for learning crowdfunding at a high level. This year will also be the introduction of the first optional day long Crowdfunding Master Class where people can get continuing education credits and learn best practices for crowdfunding.

Sponsored Links by DQ Promote