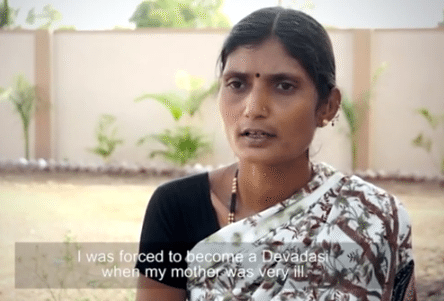 India-based Milaap today announced its 2014 goal to raise $100,000 in loans for these women – Devadasis – via "The Hope Project," a crowdfunding initiative that will help women to become self-reliant entrepreneurs. Rural India is home to a little-known community of women piecing their lives back together from years as forced sex workers, due to a centuries-old, outlawed, yet still prevalent tradition.
The Devadasi tradition (pronounced "day-vuh-daah-see," meaning "servant of God") saw young girls taken from their homes to serve the temple deity for the rest of their lives. Centuries ago, they enjoyed a high social standing but gradually lost their protectors. In the name of "tradition," many were forced into prostitution to survive. Though outlawed in the 1980s, the practice still exists today.
"When women are self-reliant, their contribution to the economy is significant," said Sourabh Sharma, Milaap co-founder and CEO. "Last year alone we helped over 2,000 women become independent small business owners. In 2014, we hope to add several hundred former Devadasis to their ranks, so that this historically disenfranchised community can hold its head high."
Unlike other online lending platforms, Milaap blends microlending with crowdfunding, giving investors from around the world the ability to both lend and/or create personal fundraisers for India's working poor. Loans start at just $25, and fund projects in six areas: education, enterprise, energy, sanitation, vocational training, and water. Since its inception in 2010, Milaap lenders have impacted almost 50,000 lives through almost $1.36 million in loans.

Milaap funds and manages the loan cycle for these budding entrepreneurs through a strong network of field partners, who are rigorously vetted and must comply with Reserve Bank of India (India's central bank) guidelines. Thanks to its high degree of transparency and system of checks and balances, there have been no defaults on Milaap loans since the company's founding in 2010.
"Milaap pioneers a way for borrowers and lenders to come together and create change on a societal level," said Sharma. "A single loan has a snowballing effect; what starts out as a modest investment in a micro business, in turn helps to keep kids in school, and ultimately contributes to the economy. That's real change."
The Hope Project is the result of a collaboration between Milaap and the ASSET India Foundation, which provides women (and their children) rescued from trafficking with life skills and opportunities.

Sponsored Links by DQ Promote