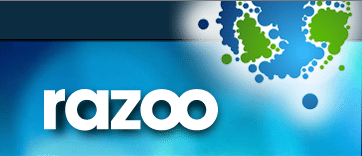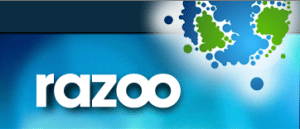 Razoo, a crowdfunding platform for causes, has launched the Everyone's Kids, Everyone Gives campaign which will raise funds for nonprofits focused on ending the sex trafficking of minors in the U.S. 
The campaign originated from a TED Challenge Group that formed at TED 2013, where a group of attendees was asked to seek solutions for some of the most intractable problems of our time, including the domestic sex trafficking of children in the U.S. This TED Challenge resulted in the formation of a small group of technology and media influencers dedicated to fighting the child sex trade industry. The group established a Razoo Giving Day to raise funds for nonprofits that combat domestic child sex trafficking, as well as a major media campaign and national Public Service Announcement (PSA) to raise awareness and inspire action on this important issue.
Hosted on Razoo.com, the 24 hour Giving Day will take place on September 16th, 2014 to support fundraising efforts for all registered organizations working to end child slavery and sex trafficking in the U.S. The campaign will be supported by a PSA created by Wondros, a creative media company and strategic consultancy founded by Jesse Dylan.


The PSA will raise awareness, and provide access to The National Human Trafficking Resource Center toll-free hotline, where victims can get assistance and individuals can anonymously report suspected trafficking. Other campaign partners include the Knight Foundation and Getty Images.
The National Center for Missing and Exploited Children estimates that there are 100,000 youths under the age of 18 forced into the commercial sex trade in the U.S. Polaris Project, which operates the national human trafficking hotline, has received reports of nearly 4,500 cases of human trafficking involving minors since 2007. Over 3,400 of these cases involved sex trafficking. Despite these numbers, there is very little public awareness about this issue, particularly in the local communities where it occurs. "Human trafficking is a multi-billion dollar industry.
"We know firsthand that traffickers are exploiting children, women, and men for profit here in the United States. All of us play a role in effectively stopping this form of modern slavery," said Bradley Myles, CEO of Polaris Project. "By coming together, we can substantially increase desperately needed resources to train stakeholders, hold traffickers accountable, and provide survivors of human trafficking with services and support to rebuild their lives."

"While there are hundreds of U.S., organizations working to fight child sex trafficking and slavery, they are battling in an under-resourced and cash-strapped environment," said Lesley Mansford, CEO of Razoo. "We are honored and excited to have such committed partners for Everyone's Kids, Everyone Gives. Together, we hope to have an impact on the fight against human trafficking and slavery and end child trafficking now and forever."
The Everyone's Kids, Everyone Gives Committee includes:
Bonnie Calvin, Executive Producer, Everyone's Kids/Wondros
Ann Charles, CEO BRANDfog
John Lapham, SVP General Counsel, Getty Images
Lesley Mansford, CEO Razoo
Sponsored Links by DQ Promote