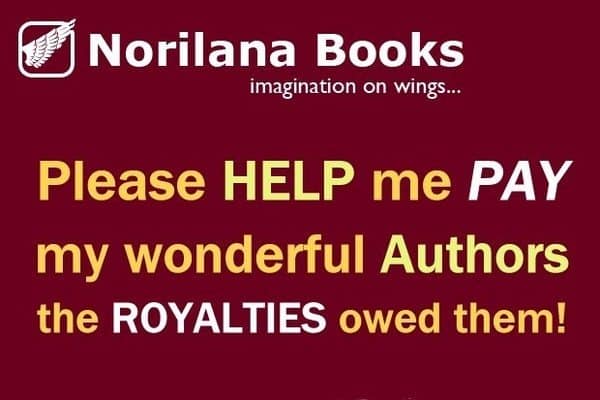 "I screwed up. I take full responsibility, and it is all my fault."
Not the most inspiring pitch for an Indiegogo campaign for Norilana Books. The company is behind on royalty payments to authors, and the story behind it is really quite sad.
From the campaign page…
Things were going well the first few years, and I was promptly and happily paying royalties to all my wonderful authors, and releasing handsome paper print editions of their works in hardcover and trade paperback. And then the economy crashed, while at the same time, a series of personal misfortunes struck.

Within a very short period of time I was faced all at once with the cancer of my mother, death of my father, the loss of my home to foreclosure, bankruptcy, a cross-country move from California to Vermont, and having to start my life over on a severely reduced income, after having to undergo major life-saving surgery myself.

At the same time, the publishing industry started to change rapidly, with the advent of ebooks and ereaders, and paper print sales dropped considerably, so that my already inadequate income was reduced to about one third of what it had been.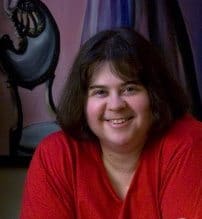 So is that the entire story? As is often the case with crowdfunding campaigns that garner widespread attention, it depends on who you believe.
The most interesting link award goes to this post on The Passive Voice, a publishing industry blog with a legal slant. In the comments of the article, Books is repeatedly found defending herself against individuals accusing her of everything from frivolity to outright theft.
One commenter points out a LiveJournal post from late 2013 outlining a history of prior bankruptcies. There's also the story of a fundraiser executed in 2008 that is actually an early example of a crowdfunding campaign in itself, but that has led some to criticize what appears to be a repeating pattern of fundraising on the part of Vera Nazarian, the woman behind Norilana Books.
For now the campaign is cancelled… sort of. The campaign page discourages anyone from pledging and states that currently contributed funds – $920 at the time of writing – will be divvied amongst the writers. Norilana books will continue on, only publishing public domain works and Nazarian's works.
The campaign is set to continue for 54 days.
Have a crowdfunding offering you'd like to share? Submit an offering for consideration using our Submit a Tip form and we may share it on our site!