Chicago Based, NIN Ventures, wants to transform the VC fund industry and the are publicly crowdfunding to achieve their goal.  Generally speaking venture capital funds accept investments from individuals or entities willing to pony up amounts in the 7 figures.  With the new legislation enacted regarding general solicitation for 506(c) private placements learning about investment opportunities has become much easier.  A venture capital fund is an investment fund that manages money from investors seeking private equity stakes in startup and small/medium-size enterprises with strong growth potential. These investments are generally characterized as high-risk/high-return opportunities.
NIN.VC is a company allowing accredited investors to invest in a venture capital fund with a minimum amount of $100,000 – a low entry point that has been as-of-yet unobserved in the capital markets. In many ways this opens venture capital as an asset type for a previously-elite class of investor that was once reserved for the ultra-wealthy and institutional entity.
Their fund is being raised and and managed online. Lowering costs and increasing transparency. They are also only investing in disruptive and path breaking technology companies which will dramatically change the world in a socially responsible way.
NIN Ventures will function as a traditional venture capital fund with the main difference being that it will be marketed, raised, managed, and reported online. The fact that it operates online allows the firm to keep the overall costs of managing the fund lower than traditional funds. This allows for more capital to get to where it is needed most – the startup companies. This new model is uniquely efficient. The fund will invest in early / growth stage financial services technology, education software, Internet and digital media, mobile communication, cloud computing, 3D printing, and other path breaking technology companies within the United States.
The website went live September 23rd, which made NIN.VC one of the first offerings to be made via online. They claim to be the first venture capital fund to be seen on a billboard on October 28th, 2013.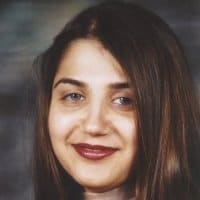 The company is operated by CEO Nin Desai,  an experienced fund manager and a self described "technology geek". At Alpha Capital Partners (or Alpha), Ms. Desai was responsible for identification and evaluation of potential investments across a range of industries. At Alpha, she successfully completed the sale of Sircon (portfolio company), a software as a service provider company, to Vertafore. Prior to Alpha she was with Pacific Crest Securities. 
Ms Nin commented on the creation of NIN.VC;
I have been working in the Private Equity and Venture Capital Industry for almost a decade and during that time I noticed, venture capital funds were only accepting investments of at least $5 million which traditionally came from entities such as endowment funds, large institutions, pension funds, and wealthy individuals all known as limited partners (LPs). Given the recession, these firms and individuals who were normally willing to write big checks had become increasingly rare. So the natural question was, why not accept smaller $ amounts from investors? The incremental cost of managing additional numbers of limited partners in terms of legal, accounting, banking and administrative costs to the fund made it unattractive for funds to do so.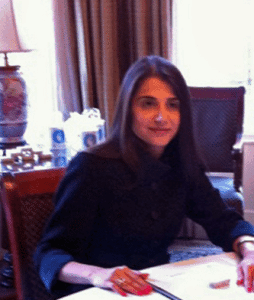 Ms. Desai also Chairs the Harvard Business School Private Equity and Venture Capital Group of Chicago, and sits on the Illinois Venture Capital Association (IVCA) Legislative/IVCA PAC Board and Events Committee. She also enjoys golf and piloting light aircraft in her spare time. 

NIN.VC will invest in financial services technology, education software, Internet and digital media, mobile communication, cloud computing, 3-D printing, and other path breaking technology companies within the United States. The fund will invest $1,000,000 – $5,000,000 in early / growth stage companies as a part of a syndicate or as a lead. 

Have a crowdfunding offering you'd like to share? Submit an offering for consideration using our Submit a Tip form and we may share it on our site!

Sponsored Links by DQ Promote