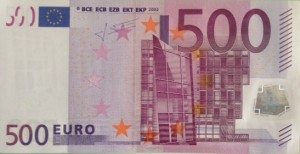 As part of an initiative launched last Fall, the European Commission has published the responses to a consultation on crowdfunding.  While the commenting period closed on December 31, 2013, the document was published on March 27, 2014 as was widely expected.
The EC received a total of 893 responses to their online questionnaire with 414 respondents being potential contributors to crowdfunding campaigns, 152 were considering launching a campaign, 81 of the comments were from crowdfunding platforms and 91 were from associations and other interest groups.  Submissions were also received from 10 national regulatory authorities.
The data on where the European Union may potentially add value to the crowdfunding industry the publication shared the following information:
65% of respondents think that some form of EU intervention to either ensure protection of contributors or open the markets would add value in the field of 8 securities-based models and 64% thinks the same for lending models. Less support is enlisted for similar EU action for non-financial forms of crowdfunding (46%-50%).
Sharing national experiences and regulatory best practices on financial-return crowdfunding models is supported by around 50% of respondents. Less support is registered for sharing national experiences for non-financial return models (between 38-40%).
Awareness raising for all forms of crowdfunding, particularly for equity and lending (49%), but also for other crowdfunding models (40-47%), also scores quite high.
Coordinating self-regulation at EU level for financial-return crowdfunding models is supported by 42-44%, whereas for non-financial forms of crowdfunding the support for this option is just above 30%.
Granting public financial support to crowdfunding platforms or campaigns receives the lowest support among stakeholders: around 35% for securities and lending, even lower for the other forms of crowdfunding.
[scribd id=214838844 key=key-2kukn71dl0rdplgy3tud mode=scroll]

Sponsored