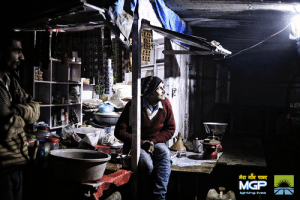 SunFunder, a crowdfunding platform that allows social investors to finance high impact solar projects in off-grid communities has announced their first project in India.  Previously all of their projects had taken place in Africa.
In India alone 400 million people live without access to electricity.  This is equivalent to half of Asia's total off grid population and it is almost comparable to Africa with 587 million people living without electricity.


SunFunder has partnered with Mera Gao Power to finance their first solar project which is also the platforms first microgrid solar project.  Their new partnership has commenced with a $30,000 project to provide power to 6,250 people in Sitapur district of Uttar Pradesh.  The project will provide every house with 2 LED lights and a phone charger at an affordable – $0.40 per week.
While a small step in light of the overwhelming challenge this project represents the first step of many in providing a basic necessity to people in need. 
The microgrid project is different form the other SunFunder offerings because a micrgrid provides electricity for an entire village.  The cost of each installation is approximately $1000 thus the $30,000 will cover approximately 2/3 of each microgrid.