Crowdswell has claimed Seattle, Washington, as an incubator city for its new community improvement marketplace, which uses crowdfunding to generate crowdsourced solutions to local problems. The company is now officially expanding its base of operations into Seattle, and plans a national launch in the coming months.
Crowdswell is based on the belief that each person ought to have more power to directly improve their community. Whether it's a desire for public art, a pristine park, a new bus bench, or something else, Crowdswell provides an innovative way to make it happen. Individuals and local organizations start projects, big or small, that will improve their community. Other people contribute by making donations and sharing the project on social media, which "swells" demand for a solution. Whenever the pool of funds provides enough of an incentive, a qualified group or person can actually go complete a project to claim the donations. It's literally a free market for doing good.
One of Spokane's current projects was created by a prominent non-profit organization in order to crowdfund a way to transport beavers back to rivers in the Northwest in an effort to restore wetlands. Other projects include everything from removing gang graffiti, downtown litter cleanup, and fixing a problematic sidewalk to a new pedestrian bridge and a local entrepreneurship program. Although the site has only been open to the public for a few weeks, several projects have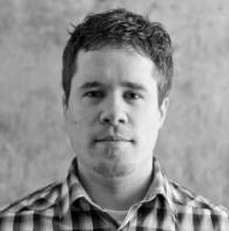 already been successful.
"The projects have been diverse and we're in the very early stages, but all are great examples of Crowdswell in action," explains Eric Dahl, Crowdswell's Co-Founder & CEO. He continues, "Crowdswell empowers the 'everyman' to make their community better, even when the problems just seem too big, time intensive, or difficult to take on. We're finding people from all walks of life who share this vision." Speaking about Seattle as an incubator city, Dahl said, "Seattle is a natural place for us ideologically, and part of our founding team is already based there. Plus, there are several projects that have already been started by local residents who heard about it word-of-mouth. We're excited for what the next few months hold!"
The company stated that future plans include continued expansion in Austin, Texas and local testing in Portland, Oregon, and San Francisco, CA, followed by a national launch.

Sponsored Links by DQ Promote