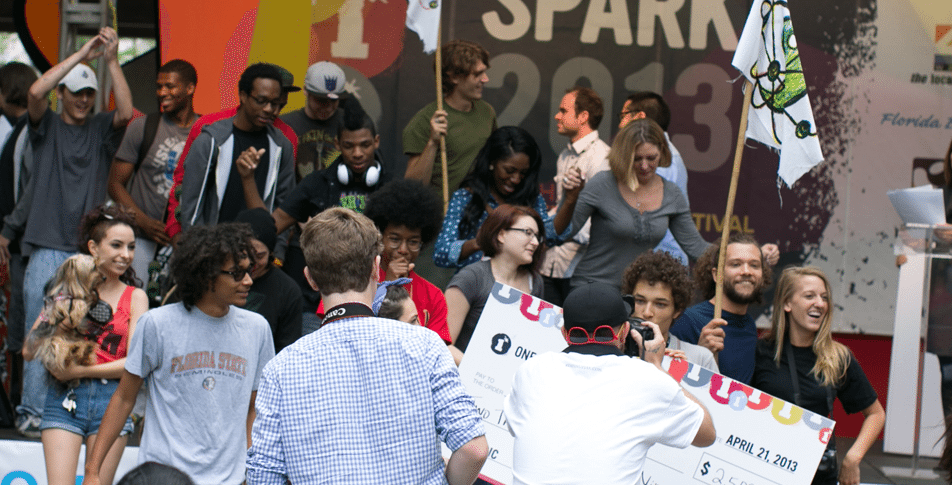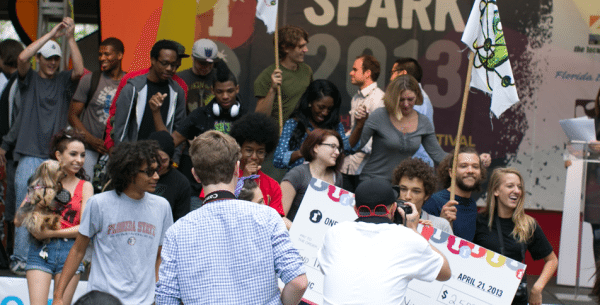 Look out, SXSW, because Austin has some competition. Now in its second year, One Spark– a five-day event that brings artists, entrepreneurs, and leading experts together for a celebration of crowdfunding – is putting Jacksonville, Florida on the map of entrepreneurial, creative cities.
One Spark 2014, billed as the "World's Largest Crowdfunding Festival," opened on April 9 and has turned downtown Jacksonville into a 20-block crowdfunding village. Taking place just days after the second anniversary of the JOBS Act, One Spark marks another huge milestone for the crowdfunding industry.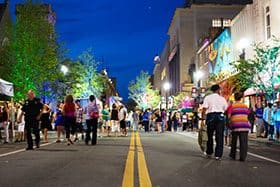 Over 150,000 people are expected to attend the event and take the online process of crowdfunding offline in a big way. The thousands of attendees in Jacksonville this week are meeting creative artists and entrepreneurs, supporting projects they believe in, learning from experts, and celebrating innovation.
Crowdfunding "Creators"
The central focus of One Spark is the Creator Showcase. In 77 venues across Downtown Jacksonville, event attendees are browsing 600+ creative projects and voting on the ones they want to receive a portion of One Spark's $200,000 crowdfund pool. (Whatever percentage of the vote a project receives is how much of the pool it earns.) The top project in each category of Art, Innovation, Music, Science, and Tech gets an additional $10,000 prize. Attendees can also contribute directly to projects in any dollar amount, helping creators boost their funding takeaways from the event.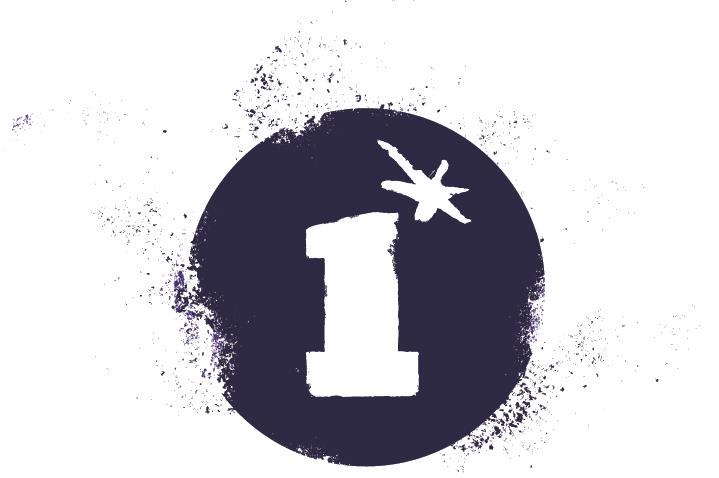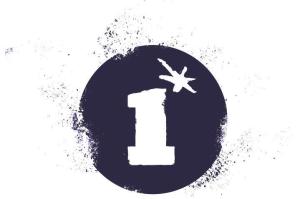 One Spark designed an independent selection process for the Showcase, so the venues – among them restaurants, office buildings, coffee shops, galleries, and retail stores – were able to handpick which projects are showcased in their spaces. This is helping attendees enjoy a diverse selection of projects while strolling the downtown set-up.
Networking with Investors
Investors are getting in on the One Spark action, too. 'Pitch Deck' sessions happening throughout the event are giving creators the opportunity to meet and pitch to investors both large and small.
Shad Khan, owner of the Jacksonville Jaguars, committed in January to pledge $1 million to One Spark participants to help inject capital into the Jacksonville economy. Venture capital investors like Arsenal Venture Partners, Florida Blue, Healthbox, PS27 Ventures, and UE Investors made similar pledges,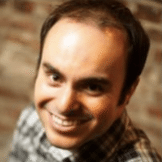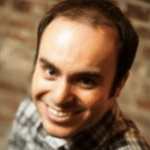 opening up $3.25 million in combined investment opportunities at One Spark.
"Connecting great ideas to investment dollars is a critical component of a successful event," said Elton Rivas, One Spark co-founder. "The caliber of capital partners who will be at One Spark 2014 looking for the next big thing is truly remarkable."
Getting Inspired
A highlight of One Spark festival is the Speaker Series happening Thursday and Friday, with a different focus "track" each day: Design/Inspiration on April 10 and Business/Innovation on April 11.
Featured speakers include:
Jeff Barlow, Creative Manager of In-Store Experience for Starbucks
John Biggs, East Coast Editor for TechCrunch
Brian Meece, CEO of RocketHub
Joanna Schwartz, CEO of EarlyShares
"One Spark aligns perfectly with EarlyShares' mission to connect smart investors with passionate entrepreneurs and unique investment opportunities," said Joanna Schwartz. "I'm looking forward to speaking at this exciting event and introducing One Spark attendees to EarlyShares' philosophy of Passionomics."
Enjoying the Party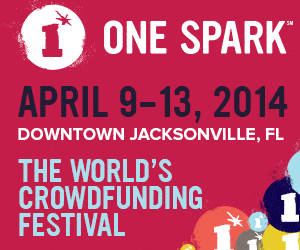 No festival would be complete without a few great celebrations. Attendees at One Spark are enjoying nightly concerts in the 'One Spark After Dark' lot, VIP-only parties, and dedicated food and beer villages. And with downtown Jacksonville restaurants, bars, and other businesses serving as venues for the Creator Showcase, One Spark attendees will not only have a good time as they browse projects, they'll support the area community.
And Jacksonville is a great community to "spark" the festival's unique combination of crowdfunding and creative innovation. Jacksonville was recently named the #1 city to start a business in 2014.
_______________________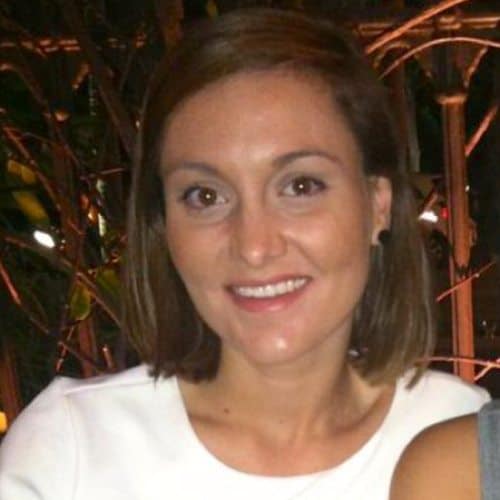 Madelyn Young is Content Development Manager at EarlyShares.com. A passionate advocate for entrepreneurship and equity crowdfunding, she writes about fundraising, investing, and startups for the EarlyShares blog. You can follow her on Twitter @madelyn_young or email [email protected].

Sponsored Links by DQ Promote