According to reports CrowdRise has received a significant investment of $23 million led by Fred Wilson and Union Square Ventures, including Spark Capital, Index Ventures, RatPac, CAA Ventures, UTA Ventures and Bezos Expeditions.  Wilson was one of the first big backers in Kickstarter.
CrowdRise is a donations based crowdfunding platform that includes well known actor Edward Norton as one of the founders.  The platform is only for charitable crowdfunding unlike global leaders Kickstarter and Indiegogo.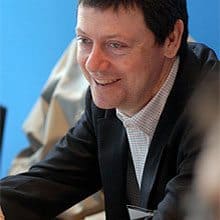 Wilson, quoted in an article on TechCrunch, stated;
"it's only a matter of time before mass adoption of non-profit crowdfunding, and is a matter of reaching people where they are now, online. "It's going to take time for people to realize that these services are not only legitimate, they are the future. There's no way to get 100k people who follow you on Twitter to come to your dinner."

"People are going to do a lot more donating because it's going to be fast and easy. "
CrowdRise does not disclose totals raised to date  but indicated the platform is profitable and see "$1 Billion as very doable".