Ready to expand its already growing community, Floyd's Jacksonville Center for the Arts is launching its own crowdfunding campaign on Indiegogo. The nonprofit art center is hoping to raise funds to meet a variety of needs, including a bedrock of an endowment. Sharing details about the campaign, marketing coordinator for the organization, Lee Chichester stated, "We've heard of crowdfunding campaigns among start-ups and small businesses. But I didn't realize there were programs and options designed especially for nonprofits."
Revealing the reason why the center went with Indiegogo for its campaign, representative shared, "[Indiegogo] is open and global crowdfunding platform where anyone, anywhere, can raise money for anything – whether creative, entrepreneurial, or cause-related." Member of the center's board of director, Sally Rugaber noted, "Our path to Indiegogo bean with a beautiful handmade guitar donated to The Jax by a generous local luthier. The intent of the gift has always been for us to convert that guitar into a substantial donation that recognized its value. Auctions and raffles just didn't seem like the way to go."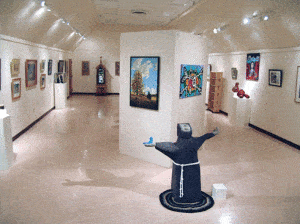 Board president Linda Fallon chimed in, "A young member of The Jax approached us with an idea. What if we created a crowdfunding campaign built around the guitar as one of the perks to be given as a 'thank you' for a substantial level of investment? She introduced us to Indiegogo, and we began planning our approach."
This campaign comes just as the center celebrates its 20th anniversary. It is being described as a way to "take our service reach to the next level." The funds from Indiegogo will add equipment, staff training and further infrastructure enhancements, in addition to the endowment. Not only will the campaign put money into the center, it will also give it more attention.

Miss Fallon explained, "The key to this effort, that we need everyone to understand is that all our friends, and everyone each of those individuals knows – we all need to share, share, share among our networks of real and virtual friends. We need everyone to talk this up and tell their friends why they support The Jax, and to ask everyone to share our link and our hashtag and our Facebook page and get out the word of mouth. That part is critical to success."
Miss Chichester added, "They don't call this type of thing 'crowdfunding' fornothin'. We need to create a crowd that keeps growing beyond our super-supportive local members. People all over the globe know the challenges of access to art and education that is faced in rural areas with thin populations and difficult geography. Those are the people who hope will see our longevity, as well as our need, and help us do more. And in return, we'll send them something authentically, uniquely Floyd. What could better than that?"
The center anticipates the campaign will kick off within the next two weeks. It will run for 45 days.
Have a crowdfunding offering you'd like to share? Submit an offering for consideration using our Submit a Tip form and we may share it on our site!