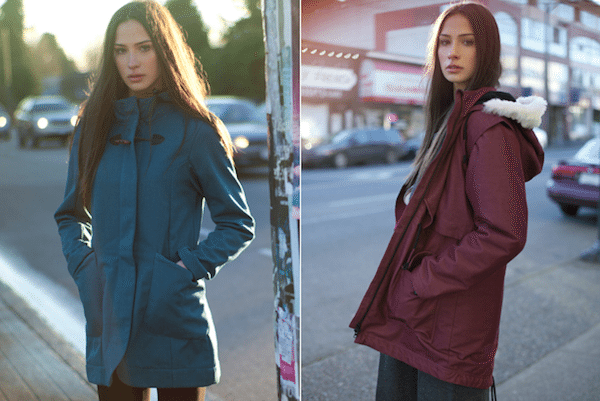 Mia Melon, the leading brand in fashionable and functional women's outerwear, recently launched a crowdfunding campaign on Kickstarter to help raise funds for its  2014 line of women's coats. Setting a $50k goal in order to cover manufacturing and shipping costs, the project was completely funded halfway through its campaign. With just under one week left, the Mia Melon campaign is presently 141% funded and could break the $100k mark before concluding.

The brand new coat collect from Mia Melon includes five coats: the Wanderer, Provocateur, Hunter, Nomad and Journey. Each coat from this line has limited quantities available for the Fall 2014 season. This means that the only way to ensure a consumer receives a coat is to pre-order them before the campaign ends on May 10th. The amount of pre-orders will determine the amount produced.
If the campaign reaches its stretch goal of $90k, the Mia Melon team will begin production on expanding their size collect by altering the measurements of their L and XL while adding 2XL the two most popular styles: the Provocateur and Wanderer. As it stands now, Mia Melon coats run true to size from XS to XL. If the next stretch goal is successfully reached, the company will begin production on coats with more room in the chest and upper arm areas on the L to XL sizes for normal-sized women.
If the campaign reaches $120k, Mia Melon will work on designing and producing an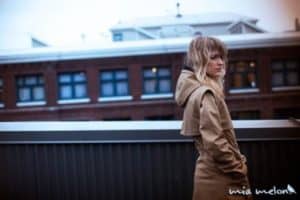 outerwear line for men. With members of both sexes showing interest in the stylish coats, the popularity of the brand's coats has taken off. The men's demand is far larger than expected thanks to the Kickstarter investor feedback.
CEO of the company Todd Listwin noted, "For our Fall 2013 line, we manufactured over twice as many units as we anticipated needing. We still ended up selling out in 10 days. It was then that we realized how much larger our operation was going to have to become. People are absolutely loving our Mia Melon products."
The first line of Mia Melon outwear was launched in the fall of 2011 and the company has seen a 300% growth in demand each season since. Its quick success has drawn interest from boutiques all across North America and their Kickstarter campaign was created in order to aid the company in going into production on a much larger scale. The campaign has also shown a huge demand in Europe, as 25% of the campaign supporters are located in Europe.
"Lord & Taylor, the oldest upscale specialty-retailed department chain the United Stated, has been requesting samples of our Fall 2014 line over the last 15 months," Mr. Listwin explained. "We've sent them samples and are currently awaiting their response. We're already carried in a number of influential boutiques across North America and, in many of them, our products are the top-retailing coats."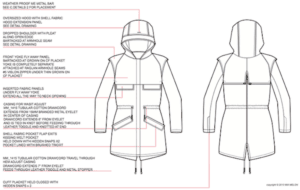 Mia Melon outwear is inspired by the waterproofing/wind proofing technology prevalent in outdoor sporting apparel. These articles of clothing, while being functional, left a lot to be desired in terms of fashion and comfort. Utilizing the same waterproofing methods as their outdoor apparel counterparts but employing a more fashion-conscious team of designs, the brand's coats provide women with unmatched protection from the elements without sacrificing a fashionable look.
Each coat features a chic and fashionable exterior shell as well as a comfortable micro-fleece interior lining. Bonded between the exterior shell and interior line is a windproof, waterproof poly "membrane." The coats are then heat-treated with a DWR coating and baked to further ensure protection from the elements.
The coats have been lab tested by the U.S. Customs and Border Patrol and have been found to be successful in keeping wearers dry 99.9% of the time in the harshest weather.
Have a crowdfunding offering you'd like to share? Submit an offering for consideration using our Submit a Tip form and we may share it on our site!