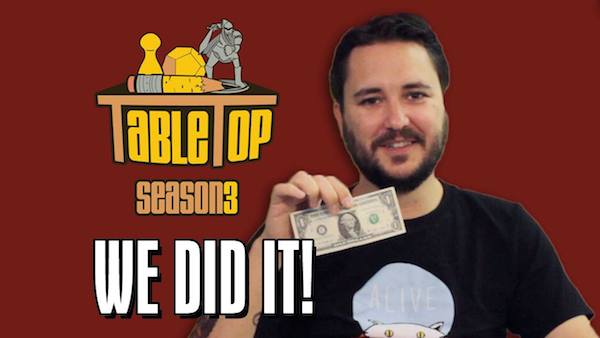 Fresh off the closing of their crowdfunding campaign on Indiegogo, the creators of "TableTop" Season 3 announced not only did they receive well over its $500,000 goal; they also broke digital series crowdfunding record.
"TableTop" is known as an award-winning Internet series that appears on YouTube's Geek & Sundry network and explores the exciting world of board gaming. Each episode features geeky guests who sit down with host and founder Wil Wheaton to learn a new game.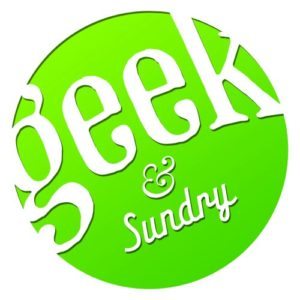 Co-founder of the network Sheri Bryant wrote in a statement, "Geek & Sundry is incredibly grateful for the passionate support towards 'TableTop' from our community, and for helping us exceed our first crowdfunding campaign goal with Indiegogo. The show exists to bring people together through the love for games, and so we feel honored by the tremendous response "TableTop" and International TableTop Day Continues to receive from fans, brand partners and retailers."
The record-breaking campaign had three levels. If the original goal was made, 15 episodes would be produced. Once it received $750k, five more episodes would be added, the same amount as the previous two seasons. Finally, if it reached $1M, a long-discussed role-playing game (RPG) would be produced.
Mr. Wheaton stated, "Of all the things that make me a geek – and there are a lot of them – nothing brings me more joy, or is more important to me, than gaming. I created 'TableTop' two years ago so I could show by example why gaming has kept me connected to my friends and family for decades. I hoped that we would inspire people everywhere to play more games, and eventually add more and more gamers to the world."

He continued, "I am proud of the show we've made, and thrilled to make more, but 'TableTop' wouldn't be what it is without the community of new and veteran gamers who have embraced us as one of their own. I mean, it literally wouldn't be possible without the support of thousands of people worldwide, and that's just amazing. It's been so overwhelming and humbling, I am so thankful to Indiegogo and everyone who has supported us. If I could, I would domesticate enough owlbears in the world, I hope everyone will accept my sincere and heartfelt gratitude instead. I promise that I will honor your support with a great season of 'TableTop,' and a really awesome RPG show."
Also excited about the show's success, Head of Film for crowdfunding giant Marc Hofstatter noted, "Indiegogo is delighted to have been part of this two-time recording campaign and congratulates Will Wheaton and the entire Geek Sundry team on their success. We can't wait to see the new games that will be unveiled during the next season of 'TableTop' as well as the brand new RPG show."
During its run, the campaign raised a total of $1,414,154 and had 22,210 backers.
______________________

Have a crowdfunding offering you'd like to share? Submit an offering for consideration using our Submit a Tip form and we may share it on our site!