Revolights, makers of revolutionary bike lights announced it has received $1 million of Series A funding in a round co-led by Sierra Angels and Sacramento Angels along with other funds. The company has been working to create a new standard in bicycle safety since 2011. Its next generation bike lighting system consists of "smart" rings of LEDs, which attach to a bike's wheels and synchronize to its speed to provide forward path illumination. This is a huge increase in 360-degree visibility and a functional brake light.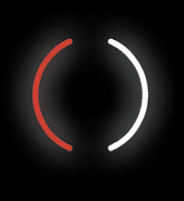 The Series A financing builds on a $300,000 investment that Revolights co-founder Ken Frankovich agreed to after appearing on the ABC reality show "Shark Tank." The critically-acclaimed business-themed show features pitches from entrepreneurs to a panel of multi-millionaire and billionaire investors. The offer came from Robert Herjavec, founder of The Herjavec Group, which is one of Canada's fastest-growing technology companies and is considered as the country's largest IT security provider. His investment was rolled into this funding round.
Led by Kent Frankovich and Adam Pettle, the Bay Area start-up was originally launched in 2011, and has been revolutionizing bicycle safety ever since. Its innovative design incorporates style, safety and functionality. It also has earned Core77's Design Award 2012 for Transportation as well as Men's Journal Gear of the Year 2013.
The idea of Revolights first came to Kent while he was riding his bike home from graduate school at Stanford when realizing that his helmet mounted headlights was very inefficient at illuminating obstacles. The idea dawned to try and create a better headlight; one that may illuminate more of the road and also make obstacles stand more clearly through low angle lighting. Being both low to the ground and farthest forward, the wheels were perfect candidates.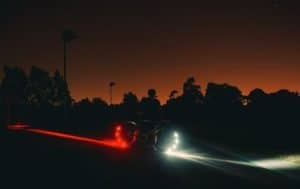 After building a series of prototypes, Revolights was launched through crowdfunding giant Kickstarter in September 2011, raising $215,000 and becoming the 7th most funding campaign of 2011. This was followed by a second successful Kickstarter campaign in April 2013, which raised $95,000 and was used to help Revolights Wheels, which are bike wheels with the Revolights systel pre-installed. The next milestone was the $300,000 in equity investment via "Shark Tank," which was rolled into this $1 million Series A round.
Revolights' mission has always been to make cyclists on the road more visible while giving them the functionality they need. This funding will help the company grow further, and as co-founder Kent Frankovich stated, "We are thrilled to scale up our team and expand distribution of our product family to bring a new standard of safety to cyclists worldwide."
Have a crowdfunding offering you'd like to share? Submit an offering for consideration using our Submit a Tip form and we may share it on our site!