iFunding, known as America's number one real estate crowdfunding platform, welcomes three new senior members to its team. Bill Madden, formerly of Goldman Sachs and McKinsey, will serve as Chief Strategy Officer. Ken Tse, a real estate originations, sales and investment expert, will head Business Development , responsible for real estate partner relations. Scott Lichtman, a software entrepreneur with background at Deloitte and Oracle, will serve as Strategic Marketing Advisor. The recent additions also include David Paterson, the former governor of New York, who joined iFunding as Director of Community in April.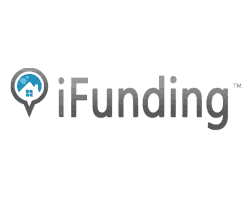 These additions arrive as activity in real estate crowdfunding, particularly for iFunding, is growing rapidly month-over-month. CEO William Skelley stated, "We're excited to have Bill Madden, Ken Tse, and Scott Lichtman join iFunding. Each brings skills that enable us to take the next step in the rapid growth of our company, and serve our investors and real estate partners more effectively. iFunding has tripled the number of deals listed per month from January to May and, to our knowledge, is the largest real estate crowdfunding by dollars raised."
iFunding dramatically is expanding the opportunities for individuals to invest in institutional-quality real estate deals. In contrast to traditional real estate investing, which is typically accessible to those with industry contacts and extensive capital, crowdfunded investment opportunities through iFunding have minimum investment amounts as low as $5,000. Property classes range from single family homes, the most popular type of investment, to multi-family residences, retail locations, and office buildings. iFunding specializes in preferred equity investing and directly oversees each deal throughout its lifespan, to deliver what the company believes is the most attractive mix of financial returns and investment security.
Bill Madden will oversee both the strategic planning and investor relations functions. Bull joins the company most recently from Goldman Sachs, where he was a Private Wealth Advisor. He also brings a variety of experiences, from working in consulting with McKinsey and Fidelity, to serving as a a Captain in the Marine Corps. Bill received his MBA from the Tuck School of Business at Dartmouth, and his bachelor's degree from Harvard College.
Ken Tse is responsible for relationships with real estate partners and real estate project evaluation. He has operated in real estate for over a decade and is licensed in mortgage loan origination and real estate sales. Mr. Tse has been involved in hundred of property sales and has managed multi-family investments across the United States that have attained over 500% growth in their net worth since 2003. He graduated from Bernard Baruch College's School of Business.
Scott Lichtman will deliver strategy and execution leadership for outreach and education to our real estate investors and developer audience, as well as public relations, corporate branding, social media, a guest blogger program and demand generation. Scott is a 25-year veteran of the software, financial information services and consulting industries. He is an expert regarding collaborative websites, having played an early industry role with expert advisory networks, crowdsourcing, open source software, business instant messaging, e-commerce and knowledge management. He also directly invests in home refurbishment projects and commercial real estate through his LLC, Heartland Real Estate. Earlier in his career, Mr. Lichtman worked for Deloitte Consulting in IT Strategy and Oracle in strategy, licensing and workgroup solutions. Mr. Lichtman received his bachelor's degree in computer science from MIT, a masters in economics from the London School of Economics, and an MBA from Harvard Business School.
In addition to the new team members, iFunding is pleased to announce that COO Sohin Shah is now registered with the U.S. Financial Industry Regulatory Authority (FINRA) to effect sales of private securities offerings. This qualification is achieved through FINRA's Series 82 examination.