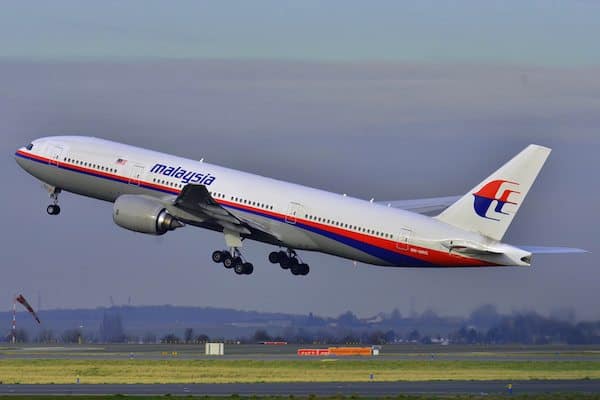 Looking for more international help for the mysteriously disappearance of Malaysia Airlines Flight 370, family members of the passengers and crew members are launching a crowdfunding campaign on Indiegogo seeking to raise $3 million for a "whistle-blower" to expose important information about the jetliner. The title of the campaign is called "Reward MH370: The Search for the Truth."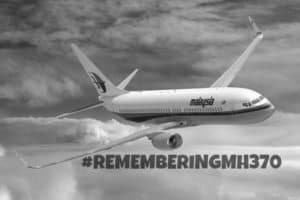 Malaysia Airlines Flight 370 was scheduled to fly from Kuala Lumpur to Beijing on March 8th. Within a couple hours of departure, the airline ceased all communication and its transponder has never been located wrapping the tragic flight in a veil of mystery.
During a recent interview with "Today," Sarah Bajc, partner of missing passenger IBM executive Philip Wood, stated,
"We are taking matters into our own hands. There is no credible evidence the plane is in the southern Indian Ocean, where planes, boats and a mini-sub have searched in vain for weeks. I'm convinced that somebody is concealing something."
Head of the Australian joint agency Angus Houston, who had oversaw the search for the aircraft, disagreed with the families' claims and noted, "Nothing important is being concealed in any way. My approach has always been to be as open as I could possibly be. Is every piece of analysis out there? I don't think it is . But the analysis is still ongoing."
Using funds from the upcoming campaign, the families will hire a professionally licensed company to operate in multiple countries. Ms. Bajc said the funds will go towards securing court orders, such as to pull cellphone tower records from underneath the flight's initial path.
The families recently received permission from Indiegogo to raise money for a reward, something the platform has previously prohibited. A $2 million fund for private investigators will also be set up to investigate promising leads is being targeted also. All together the families will be asking for $5 million.

The campaign is for family members of USA, Australia, New Zealand, France and India passengers, and does not involve relatives of China or Malaysia passengers, which formed the majority of those on the flight.

Acknowledging that the search has already costed millions of dollars, Ms. Bajc said, "Granted, $2 million in investigation services won't go very far. Clearly, they've already spent $100 million, and they've gotten nothing. But we're not going to approach it with boats in the ocean. We're going to approach it with human intelligence.

While the families hope they find someone who will find the answers, they also know they will encounter some "unethical people." Ms. Bajc revealed her thoughts on the matter by saying, "I don't care. I just want to find the plane."

Meanwhile, Malaysian officials have insisted time and time again that the investigation has been completely own and that the raw data is complex and difficult to explain. Australian transportation authorities have also promised to hire a specialist company to begin another underwater search in a revised search zone in August. Unfortunately, the U.S. Navy mini-sub Bluefin-21 is not longer being used.

Ms. Bajc added, "If there was any evidence that that plane was wrecked in the water, even a seat cushion, I would be taking a total approach. But there's been nothing."

Have a crowdfunding offering you'd like to share? Submit an offering for consideration using our Submit a Tip form and we may share it on our site!

Sponsored Links by DQ Promote