Since it's founding in June 2010 to fundamentally change the way people fund and impact communities in need, Milaap has facilitated more than 8,000 loans impacting close to 50,000 of India's working poor, empowered them to break out of the vicious cycle of poverty.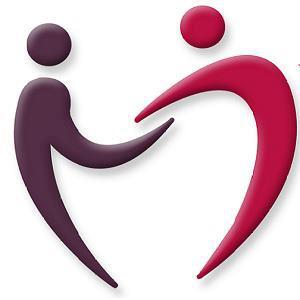 On June 16th, its fourth anniversary, Milaap invites change agents from around the world to join in a global, round-the-clock onlin econversation on sustainable giving using #Milaap4Hope. This unique 24-hour event will be hosted across three countries and a range of social networks, beginning at 6:30 a.m. IST.
Co-founder and CEO of Milaap Sourabh Sharma stated, "Four years ago, we started Milaap with a single vision: to change the concept of traditional giving and make it sustainable, transparent and with a personal connection. and that's what we've done.
"On one hand, Milaap gives people the ability to read the personal stories of potential beneficiaries, choose whom they want to fund and then track and follow the impact they are creating. On the other hand, the funds are given out as affordable loans (instead of donations) to the working poor, who simply need a chance to pull themselves out of poverty."
Unlike other fundraising platforms, Milaap blends microlending with crowdfunding, giving investors from around the world the ability to both lend and/or create personal fundraisers for India's working poor. Starting at just U.S. $25, individuals can fund basic human needs such as safe drinking water, clean energy, and hygienic toliets. They can also help pay for education, or provide seed money for small businesses.
In 2014, Milaap's flagship campaign is "The Hope Project" by which, in partnership with the ASSET India Foundation, it aims to raise $100,000 in loans for former Devadasis, meaning "servant of God,"  these women are hereditary temple dancers often forced into prostitution and marked by societal stigma.

Funded by The Hope Project, these women can now start their own businesses in areas as diverse as cattle rearing, tailoring, and heavy equipment maintenance. These newly turned rural entrepreneurs —91% of whom are illiterate—are now self-reliant, supporting their families with a new lease on life.

Mr. Sharma added, "It is incredible just how far a $25 loan can go. When we look at the impact of The Hope Project alone, enterprises like grocery stores, retail shops, cloth businesses and livestock rearing, among others, are funded and improved by microloans. And when you consider that 61% of the borrowers have up to four children, and 92% have up to nine members in their households, that's a lot of food put on the table, kids sent to school, and lives changed… for really very little.

"Our goal in starting Milaap four years ago was to find a way to create lasting change. It's critical to not just begin, but continue, a dialog that motivates people globally to play their part in sustainable change. When we help the poor in one country, we help the world collectively take one step forward, and then another one, and then another one. It's as simple as that."

Sponsored