Solar Crowdfunding Platform Mosaic Creates Platform for Groups to Nominate Locations for Solar Energy.
Renewable energy crowdfunding platform Mosaic that funds solar projects,  has launched Mosaic Places, a technology platform they hope will quickly and efficiently propel solar energy across the United States.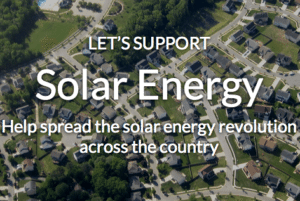 Mosaic Places facilitates communities to nominate community centers, schools, libraries, places of worship and local businesses to go solar. The site has been seeded with nearly 300,000 places across the United States. The platform asks as little as a petition – people just click "support" to participate. However, serious money can be raised to put solar on a place as Mosaic matches supporters with dollars.
Katie Ullman, Mosaic spokesperson stated;
"With Mosaic Places, communities can crowdsource support and raise funds to help their local community buildings get solar installed."
The funds raised are designed to bridge the gap for community buildings whose solar installations may need a few thousand dollars to be financeable by conventional means. For every 50 people that click "support" on a Place's page, Mosaic will donate $100 to put solar on it. In addition, homeowners who go solar through a Mosaic Place's page may be eligible to receive a $500 gift, which they can donate to put solar on that place.  Any individual can use Mosaic Places by going to putsolaronit,

finding or adding a Place and sharing their chosen Place with their friends to get supporters and raise funds to put solar on it.
Mosaic Places was the genesis of a successful New Years pledge launched by Mosaic and actor Mark Ruffalo asking people to #PutSolarOnIt in 2014. While a solar installation was installed, on average, every four minutes in the United States last year,  there is plenty of room for dramatic growth as the nation has put solar on less than 1% of the homes and commercial buildings that could benefit from solar on their roofs.
The product launch comes days before the first national #PutSolarOnIt Day of Action this June 21st,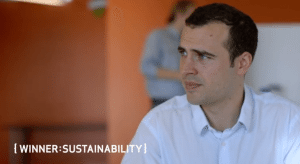 the Summer Solstice and longest day of the year.
"We have been dreaming about this product for years," said Mosaic President, Billy Parish. "It's based on our belief that every building can go solar if the community is behind it. Mosaic has built a product that enables everyone to participate in transitioning the country to 100% clean energy."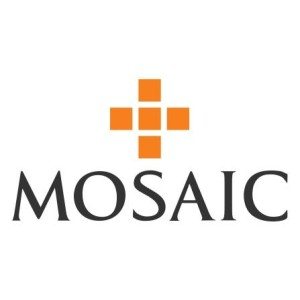 Mosaic Places is co-launching with over a dozen large non-profit partners. The Alliance for Climate Education is using Mosaic Places to empower thousands of high school students across the nation to influence parents to go solar. Interfaith Power & Light will be using Mosaic Places to build campaigns around places of worship going solar. The Southern Alliance for Clean Energy will use Mosaic Places to take institutions solar across the Southeast United States. REVERB will be using Mosaic Places to help musicians and their fans take their favorite places solar. Among others, 350.org, The Climate Reality Project, Green For All, National Wildlife Federation, Reverb, The Sierra Club, The Solutions Project and World Wildlife Fund will be joining the launch to share Mosaic Places with their communities.