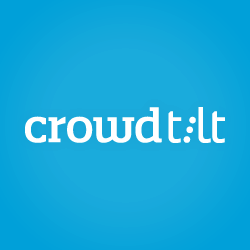 Crowdtilt, a crowdfunding platform that helps users fund experiences, purchases, and causes with help from their friends, family, and extended network, announced today that the San Francisco company is now available to the people of Canada.
In just a few weeks, the local Crowdtilt team has seen Canadians tilt (successfully reach their fundraising goal) campaigns to throw elaborate bachelor and bachelorette parties, buy group-funded birthday gifts, and even help replace the University of Toronto's broken radio transmitter.
Dedicated to making it easy for groups and communities to come together to make amazing things happen, Crowdtilt streamlines the entire process to make it simple, secure, and worry-free. The end result? The funding of a memorable experience you and your friends will be talking about for years.
Country manager at Crowdtilt Canada Tim Ryan stated, "It has always been Crowdtilt's intent to come to Canada. We're really excited to see what types of experiences and causes Canadians will tilt. In a country like Canada, the opportunities are endless everything from a cottage weekend with friends to a group outing to a sports event. Not to mention the social and civic applications."
Using Crowdtilt is easy and campaigns can be set-up in just three simple steps. "Tilters" (as they're known) start by identifying their campaign and deciding how much they want to raise. Campaign champions get their friends involved, sharing the news of their campaign with their network by tweeting, emailing and posting to Facebook to generate excitement.
As funds pour in, those involved get to watch the campaign tilt, at which point everyone's cards are charged and funds are received via direct deposit. If users raise more than their targeted amount, an even greater purchase or experience can unfold.

Whether you're planning an event or looking for the easiest way to split the cost of a purchase or experience, Crowdtilt makes group-funding easier than ever before.

Sponsored Links by DQ Promote