Monsieur Fox, the luxury menswear and accessories brand focusing on everyday elegance, is the first Fashion Forward company to be selected to launch a crowdfunding campaign on Eureeca, "signifying the growth of the fashion sector as a driving force in the region and a growing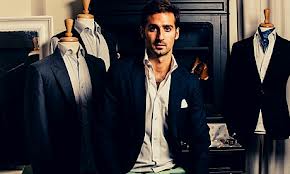 industry that is attracting serious attention for investment," according to Founder and Chief Creative Officer Adrian Azodi. "Now, fashion brands and designers who are emerging from the region, are taken seriously by investors and the UAE Government as a growth industry, and crowdinvesting is one way this is being realized." The campaign has raised over $21K since its recent launch, with a goal of raising $164,063 for 10.00003% of equity offered.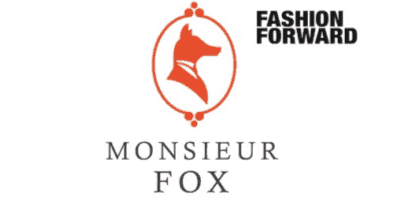 With a background in Business and Psychology, Azodi created a brand that represented his desire for better quality menswear at more approachable price points. After researching and evaluating the menswear market, visiting with various retailers, manufacturers and discussing with industry experts, he saw a gap in the market for mens' accessories: too  many providers of cheap/low quality options and high quality/high priced goods, but very few options for high quality goods at an affordable price level. Enter Monsieur Fox.
Last year the company posted $70K in sales; this year dapper Monsieur Fox is on track to more than double its sales, this year averaging $7,500 USD/month in sales.   Presently, the natty menswear accessories  label focuses on providing hand-crafted luxury items such as silk pocket squares (made in the same atelier as Ferragamo's squares) and cufflinks at affordable price points.   Monsieur Fox's ethos of "Everyday Elegance" permeates its accessories, "to give men something elegant to wear in their everyday lives."
According to Monsieur Fox, "Luxury should be a staple, not a rarity.  For too long, men have been subject to the confines of formal, business and casual.  But a true gent is an interplay between all three.  He is well-mannered, well-groomed and well-liked.  Monsieur Fox is an ode to that man.  His demeanor is uniquely his own, his taste is of a specific brand and his style is recognized by all around him.  He is, in a word, elegant.  And he is elegant everyday." One can easily picture this man and hope to meet him!
Taking advantage of change and serendipity, Azodi explained the genesis of the brand's name.  When he was barely an adolescent, he joined his parents in a road trip across the US from California to the northern east coast.  Sometime while in New Hampshire, he saw a fox run across the street in front of a white house that was on sale.  His mother jotted down the information and came across the number a few months later.  The family would later buy the home.  Years later, this fox is again acknowledged in Azodi's start-up.
Why invest in Monsieur Fox?
"All of our designs/patterns/collections are designed in-house and are exclusive to us.  Hence, they cannot be purchased anywhere else, giving us the advantage within a space that typically buys existing fabric/designs and simply makes pieces from them.  When everyone has the same thing, no one wants it anymore."
"We have excellent relationships with our manufacturers that allow us to ensure low and high volume production when necessary, and with reasonable costs associated with those volumes.  This enables us to adjust our manufacturing to meet demand without extra cost or downtime."
"Our sales have consistently grown each month for the past 12 months that we have been online and in stores.  Our margins are 40% or more, depending on product category."
"Since all of our products are accessories and require no sizing or 'trying on,' they are much easier to sell online, and we have zero returns on orders."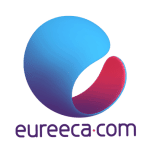 According to the campaign, funding will be used to hire a full-time in-house designer to design jewelry to leather goods for upcoming seasons, revamp the company's website and redesign its packaging,  refine its brand,  continue to develop high quality photography and videography, and to participate in more trade shows and events.  Additional funding will cover evaluation for product expansion (glasses, shoes, leather goods, knitwear, etc) and incorporate the business as a BVI/Caymans parent with a Dubai-based FZ LLC entity.   Monsieur Fox's eureeca campaign closes on 8 September 2014.
Have a crowdfunding offering you'd like to share? Submit an offering for consideration using our Submit a Tip form and we may share it on our site!