Bruce Ledesma has been named Mosaic's Chief Operating Officer.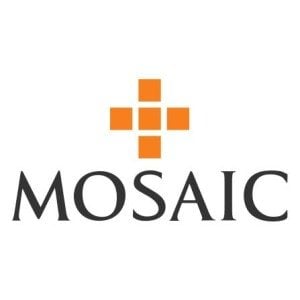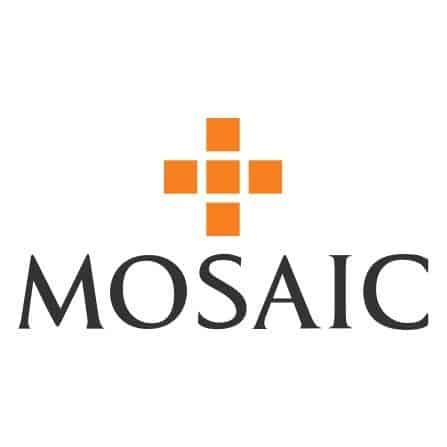 Solar peer to peer lending platform Moscaic, has named Bruce Ledesma as their new Chief Operating Officer and will aid in scaling operations for the leading renewableenergy funding platform.
Ledesma previously worked as the Executive Vice President and General Counsel of SunPower Corporation during its growth from $250 million to $2.5 billion in revenue. He also served as Chief Operating Officer of Roble Capital, a private investment fund, and held executive positions with PowerLight Corporation, North America's largest commercial solar installer and Barra Inc., a global provider of portfolio management tools for financials institutions sold to Morgan Stanley in 2004. Ledesma is a graduate of Stanford University and Harvard Law School.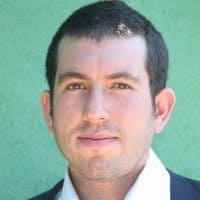 "Bruce has demonstrated outstanding leadership in larger companies within the financial services and solar industries," said Dan Rosen, Mosaic co-founder and CEO. "He has extensive knowledge and talent to scale Mosaic's next growth cycle servicing home solar loans and crowdsourcing capital to finance them. We're thrilled to have Bruce join Mosaic's executive team."
The hire results from substantial scaling of Mosaic's peer-to-peer lending model, which provides the most resilient financing options in an environment of declining federal tax incentives. Mosaic's loan also continues to gain traction as homeowners become increasingly educated about the benefits of solar ownership, including up to 15 additional years of clean energy after the 20-year payment period, and a significant increase in home resale value, both inaccessible through the third party ownership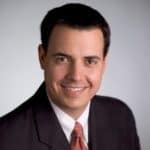 model.
"Mosaic is at the intersection of three exciting high growth sectors: peer-to-peer lending, renewable energy and social networks," said Ledesma. "As solar ownership continues to gain market share in the years ahead, I look forward to supporting the development of the best loan products for homeowners, as well as driving out the soft costs of the financing process for our installer partners. I'm excited to join the team and help scale operations and growth for all stakeholders participating in Mosaic's peer-to-peer marketplace."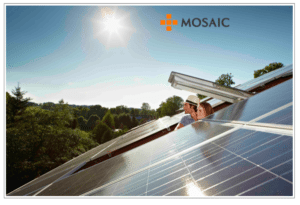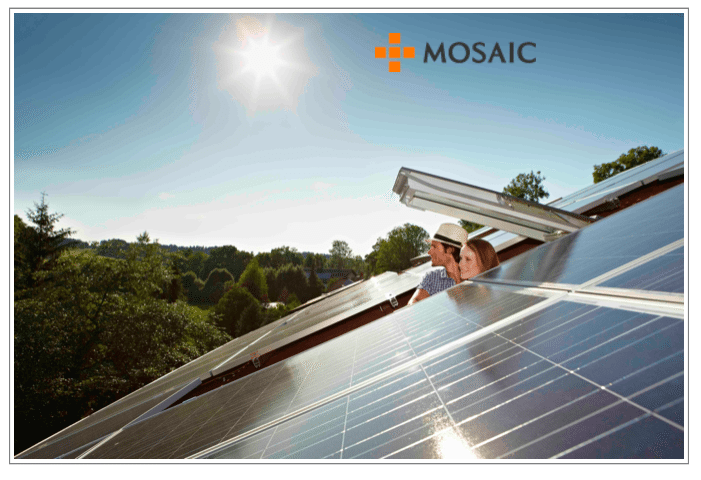 Ledesma is the latest addition to Mosaic's team, joining two other recent hires from SunRun and SunPower. Lara Perloff joins Mosaic as Controller from SunRun where she served as a Fund Manager. Ken Hutchins joins Mosaic as Director of Sales from SunPower, where he ran National Residential Sales Training, and Verengo, where he managed one of the solar industry's highest performing sales teams.