Building on $861K of previous funding, Healthy Crowdfunder Corp seeks to raise

and additional $1,000,000 in its current crowdfunding round on AngelList.
The Vancouver-based Healthy Crowdfunder technology platform launched in 2012 seeking to match the financing needs of health ventures and the investment criteria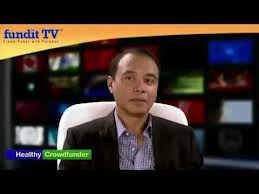 of accredited investors.  Its tertiary financial mission hones in to to help entrepreneurs grow their business on health ventures involved in the 3Ps – preventive, predictive, and personalized health – through co-development and co-financing from funding to exit.  Lastly, Healthy Crowdfunder's social mission aims to help people live long happy healthy lives through the health ventures it co-finances and co-develops.
On its campaign, Healthy Crowdfunder establishes how its platform differs from competitors:  "We are reinventing the old VC model and the broken capital markets exploiting big data of our target segment with proprietary analytics. As professional managers of mid to large publicly listed companies, accustomed to taking businesses to exit by strategic sale or IPO/RTO, we are leveraging technology to execute our plans faster and at lower costs." While Healthy Crowdfunder's platform is currently under construction,  an interim landing page leads to social media links for more detailed information.
"I like to finance health & wellness and health tech ventures because from 1999 to 2008, I used my mining exit proceeds to become an angel investor and operated nutraceutical retail outlets with health practitioners as a business model," shares Founder and CEO Antonio Ariston Arias. "We have made a substantial contribution to customers' health and learned the weaknesses of the current healthcare system. Western medicine encourages drugs and surgery while Eastern medicine applies a more holistic approach in mind body and spirit."
The Invest Crowdfund Canada (a part of Canadian Advanced Technology Alliances) member Arias also combines his interests in Eastern and Western wellness honed from his investment in Nutrition House with his skill set as the Founder and CEO of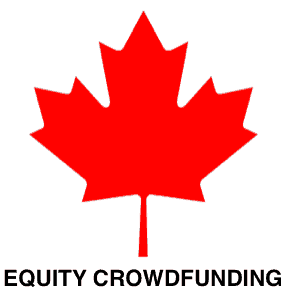 ALA Midas Capital Inc to Healthy Crowdfunder.  ALA Midas Capital Inc has invested in this round as the Healthy Crowdfunder campaign logically syncs with its own mission "to co-finance and co-develop preventive, predictive, and personalize health will solve out of control healthcare costs." Arias specializes in financing, business development, marketing, reorganization/ restructuring and mergers and acquisition, within the preferred industries of mining, health & wellness, health care, clean tech and high tech.

"As a senior finance executive in publicly listed mining companies, I was lucky to be part of the management team that sold Sutton Resources, a gold mining company to Barrick Gold for $525 million. I am proud to have contributed to our shareholders' wealth," Arias explains on the campaign. "Prior to Sutton, I was also involved building mines with Westmin Resources (Brascan), Homestake Mining (Barrick) and Mundoro Mining at CAPEX averaging over $300 Million (1990 dollars). With Brascan, I learned from the best merchant bankers." Current Healthy Crowdfunder team members include Strategic Advisors Thealzel Lee, Gordon Walter and Harvey Lawson.

————————————————


Sponsored Links by DQ Promote