With less than a week and a half left crowdfunding on Indiegogo, California-based Stone Brewing Company has reached another huge milestone pushing past $2 million with the support of over 12,000 backers. The brewery's flexible funding campaign was launched last month with an initial goal of $1 million for its groundbreaking collaborations.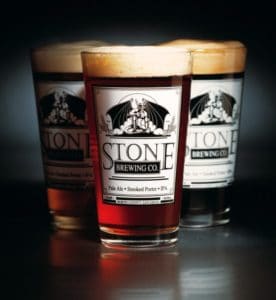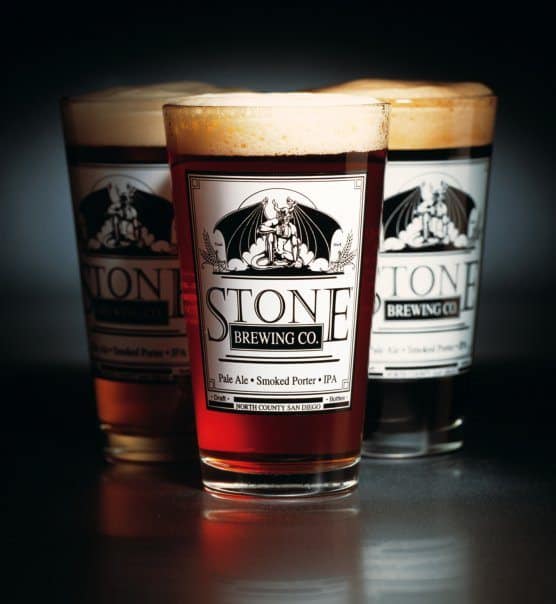 The adult beverage company embarked on two new brewery projects that will bring their style of high-quality craft beers not only to the other side of the country, but to Germany as well.
Stone Brewing Company's pitch reads,"Standing before a massive historic brick building in Berlin (after dropping a boulder on a stack of international, industrialized beers), co-founder Greg Koch recently announced Stone will convert that facility into a full-scale brewery complete with a farm-to-table Stone Brewing World Bistro & Gardens eatery and bar."
"This will make Stone the first American craft brewing company to own and operate a brewery in Europe. Soon, a similarly momentous announcement will be made when Koch and co-founder Steve Wagner unveil the location of another new brewery and bistro, in the eastern U.S."
Offering up a new campaign perk, the brewery wrote, "The people have spoken.. and they are thirsty for more beer. As we've moved beers off the Indiegogo site to bring aboard new collaborations for presale, we heard the inevitable cries of, 'But wait… I didn't get mine!' We've heard your pleas, so we're putting up EVERY BEER released as part of this campaign."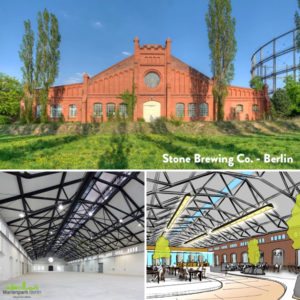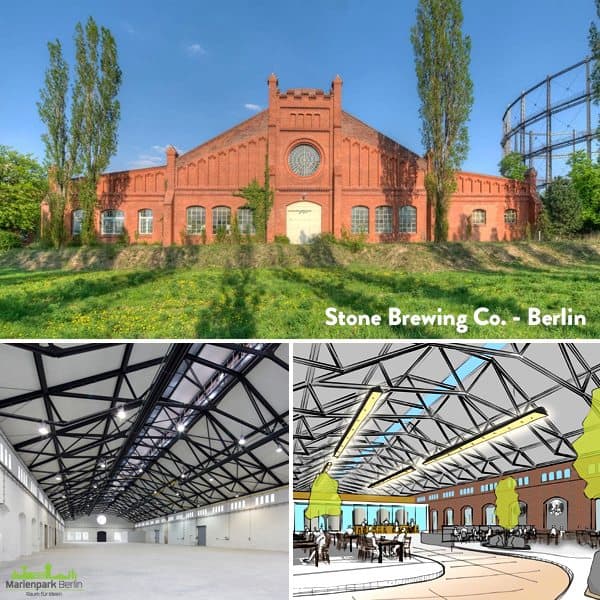 "The beers will be re-released two at a time for four days each (96hours/5,760 minutes/345,000 seconds). That's right… we're giving you 345,000 SECONDS to get that beer you missed out on or more of that beer you WISH you'd ordered more of. Some of these sold out so fast that people missed out and that's the last thing we wanted. This is about providing beer, not prohibiting access to it."
"What about those that bought in early? Is this far to them? Well, the early birds got worms that are no longer available—special discounts, gift cards, etc. For this go-round, it's all about straight beer sales and the price of those beers has gone up by $3 per bottle (still cheaper than what the marked-up retail price will be in 2-3 years…if you'll even be able to find any)."
"And last but not least, we've enlisted THREE MORE of our craft brewing friends to get on board and brew two special Stone Groundbreaking Collaboration beers with us in Berlin. Their identities will be shared during the final 14 days of the campaign."
The campaign is set to close on August 29th.
Have a crowdfunding offering you'd like to share? Submit an offering for consideration using our Submit a Tip form and we may share it on our site!