Turns Down Acquisition by Investment Crowdfunding Platform Symbid.
Equidam, a company valuation platform incorporated by crowdfunding platforms, has announced that it has closed €225,000 in seed funding to accelerate the growth and expanding the functionalities of the platform. The investment was led by a syndicate of Dutch angels, among which representatives of the financial sector and serial startup investors. To date Equidam has now raised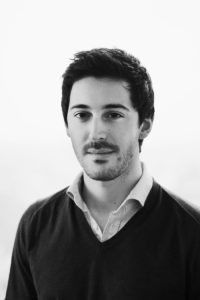 a total of almost €300,000 (USD about $396,000).
"We are particularly happy with this round as this represents 'smart money' if ever there was any. We were able to collect a syndicate of passionate individuals who will actively support our expansion with their expertise, network and resources," said Gianluca Valentini, co- founder of Equidam. "This additional funding is a great vote of confidence in Equidam's vision of improving the allocation of capital toward innovation and startups, as well as in the long term value being created while expanding our core technology."

Compared with other industries, the finance sector has remained somewhat guarded from significant disruptions from tech innovations. Equidam wants to facilitate this disruption. More than 1500 entrepreneurs have used Equidam's powerful and easy valuation platform since August 2013, while it has gained more recognition from fundraising platforms worldwide.
In accepting this investment, the founders turned down a 100% acquisition offer by Symbid, the U.S. listed crowdfunding platform, which is part of the Symbid's consolidation plan. Symbid will still preserve a minority participation in Equidam.
"The enthusiasm of our investors convinced us to pursuing this adventure," commented Gianluca Valentini.

"The drive and vision of the founders was the key in making up my mind", said Kees de Jong. "They proved to have a compelling story, to know their strengths as well as the potential pitfalls and showed a consistent and thought-through plan to overcome difficulties. I'm glad to give my contribution whenever needed", he concluded.

"Equidam will change the way investors and startups negotiate and finalize the investment" added another of Equidam investors "I really think this tool helps investors in making better decisions. I will use it for all my future investment proposals."
Related articles across the web
Sponsored Links by DQ Promote