New data from Juniper Research has revealed that by 2019 worldwide revenues from tablet games will reach$13.3 billion – a threefold rise on the 2014 figure of $3.6 billion. The report highlights that growth will be fueled by a number of key factors including  improved storage capacity of devices, better graphical capabilities, increasing mobile broadband penetration and consumers' preference for convenience and ubiquity.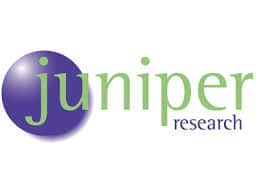 The report, Mobile & Handheld Games: Discover, Monetize, Advertise 2014-2019, also found that the next year could be critical for smaller, independent games developers. It argued that in marketplaces now containing over 1 million apps, greater funding would be required to optimise the opportunity to achieve consumer awareness, and suggested that crowdfunding would represent an increasingly popular option.
The report also argued that there will be strong growth in monetisation of smartphone games across emerging markets, with carrier billing deployments increasingly facilitating storefront payments in countries with lower banked penetration rates. It claimed that with micro-apps now being embedded in messenger services, these may serve as an additional delivery channel for games in the medium term, stimulating further growth.