Ending its run on Indiegogo on an exciting note, California-based Stone Brewing Company reached $2,532,211 from 13,979 backers. Not only did it surpass its initial $1M goal, the campaign managed to break the crowdfunding giant's record for most contributions to any campaign in the platform's history.


During its final update, the campaign's organizers wrote, "We can't thank you all enough for getting behind our Indiegogo campaign. This was the first time anybody had ever pre-sold beers via this online portal. Thanks to your feedback, we were able to make changes along the way, which eventually led to a campaign focused on what is clearly most important to you (and us) – THE BEER! Now, thanks to YOU, we will brew FOURTEEN amazing collaborations beers with some of the world's premier craft brewers at our upcoming Berlin brewery."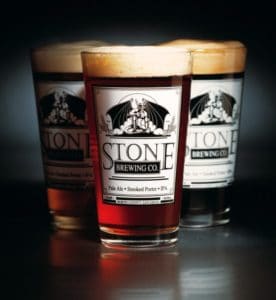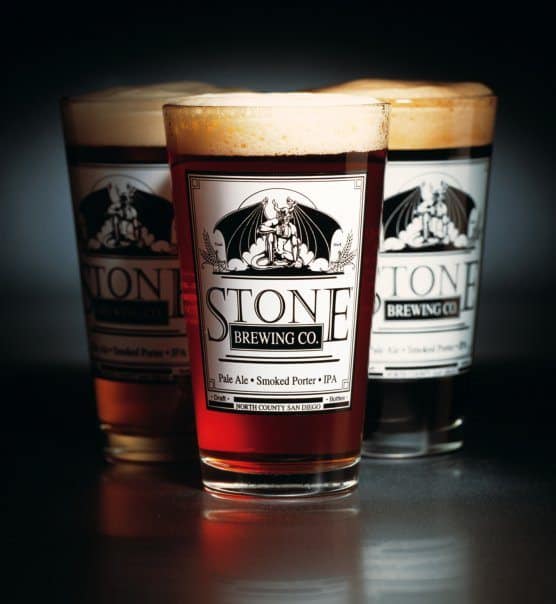 "Turns out, your enthusaiasm for the Stone Groundbreaking Collaboration beers translated to this campaign earning more than $2.5 million, and breaking the record for most contributions of any Indiegogo campaign in the site's history. We're floor by that and, again, just can't thank you enough. We appreciate you for being fans of great craft beer, and that's what we'll be giving you in return for your pre-sale orders. We can't wait to get started."
The campaign's pitch reads, "Stone Brewing Co. is embarking on a pair of grand-scale new brewery projects that will bring our style of fresh, thoughtful, delicious, high-quality craft beers not only to the other side of the country, but to another country altogether."
"Standing before a massive historic brick building in Berlin (after dropping a boulder on a stack of international, industrialized beers), co-founder Greg Koch recently announced Stone will convert that facility into a full-scale brewery complete with a farm-to-table Stone Brewing World Bistro & Gardens eatery and bar.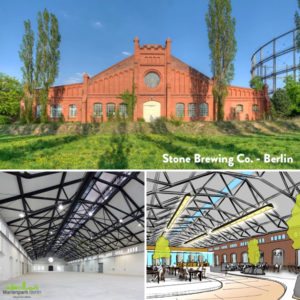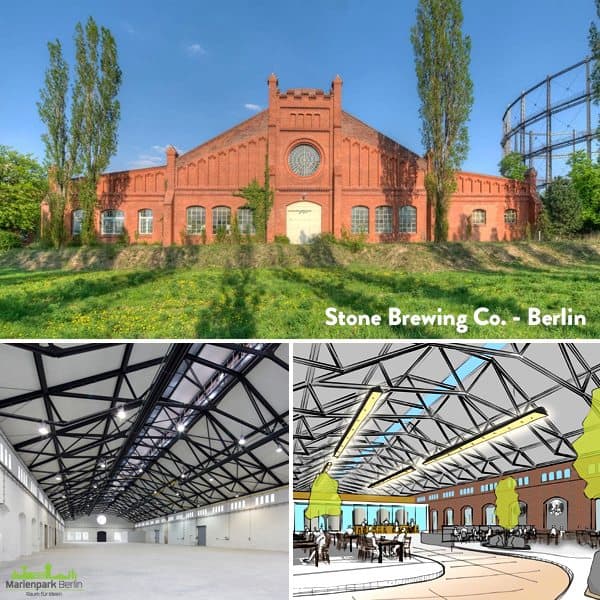 "This will make Stone the first American craft brewing company to own and operate a brewery in Europe. Soon, a similarly momentous announcement will be made when Koch and Co-founder Steve Wagner unveil the location of another new brewery and Bistro, in the eastern U.S. (We anticipate announcing the location within the next 60 days.)"
Also making sure that backers don't sit and wonder where their funding is going, the organizers added, "This isn't 'so long, thanks for the cash… see you in a couple years.' We'll be checking in with you periodically regarding the status of the beers you purchased and, of course, getting in touch to let you know when your beer will be brewed, packaged, and ready to be enjoyed. So keep your eyes on your inbox, we'll keep ours on our brewery projects in berlin and East of the Mississippi, and we'll all meet in the future over these (and many other) high quality beers."
Have a crowdfunding offering you'd like to share? Submit an offering for consideration using our Submit a Tip form and we may share it on our site!