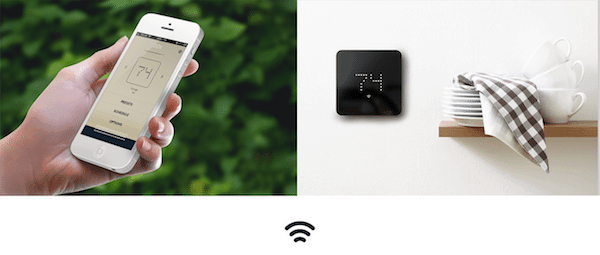 Setting out to make the next best thing in home appliances, the developers at Zen have launched a new Indiegogo crowdfunding campaign on Sunday (August 31st) for its self-titled thermostat. The device is considered the first smart thermostat that "doesn't think it's smarter than you."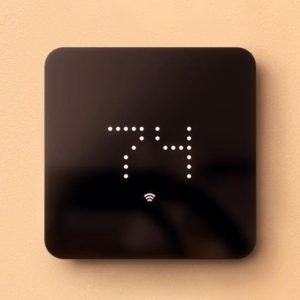 Unlike the usual too complicated and bulky temperature fixture, the Zen, which comes in black or white, is a new home thermostat that looks beautiful on any wall, is easy to use, and allows the user to control the temperature of their home from anywhere using their smartphone. It is also designed to be an open system using Wi-Fi or ZigBee. It will work with smart home systems such as Apple HomeKit and, once it becomes OpenHome Certified, it will work seamlessly with other OpenHome devices.
Explaining how simple the thermostat really is, the team stated, "Comfort doesn't have to be complicated. That's why we've designed Zen and the smartphone app to make it easy to stay in control of your home heating and cooling."
The touch screen interaction includes:
Wake Up: Touch ZEN to wake the display
Set the Mode: The left and right arrows allow the user to switch between heating, cooling and controlling the fan
Set the Temperature: Use the up and down arrows to set the temperature
Fade: Once the user is finished, the display fades, but ZEN keeps working in the background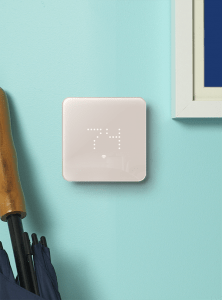 Also noting details about the smartphone app, the team stated, "Zen allows you to control the temperature of your home anytime, from anywhere, by using our smartphone app."
The phone app provides the user with convenient functionality such as:
Remote Control: Set the temperature of the home anytime from anywhere
Zones: Manage multiple thermostats in the home
Schedules: Set up a schedule to match routines
Preset: Create and modify presets of the ZEN
In regards to its key focus, the team noted, "We looked at how people use thermostat and we found that complicated units with embedded learning algorithms don't really work the way people expect. You can spend a lot of time correcting the assumptions it's made about you. We wanted to avoid this. We didn't want to create a thermostat that thinks it's smarter than you. We wanted you to only interact with Zen when you really need to."
Seeking to raise only $50,000, the company has already raised over half of its goal all thanks to its nearly 275 backers. Its set to close on September 30th.
_______________________________________
Have a crowdfunding offering you'd like to share? Submit an offering for consideration using our Submit a Tip form and we may share it on our site!